THE Senate, on Wednesday, emerged from a 35-minute closed-door session and directed its Committee on Labour to immediately interface with the Federal Government and the Nigeria Labour Congress (NLC) over the ongoing strike embarked upon by the workers.
Deputy Senate President, Ike Ekweremadu, who presided over the sitting and read the resolutions reached at the closed session, said the Senate asked the committee to dialogue with the feuding parties and ensure the strike was brought to an end.
He said the Labour Committee, headed by Senator Suleiman Nazif to commence work earnestly and consult widely.
Ekweremadu said: "The Senate, in a closed-door session deliberated on the nationwide strike by labour and the ways of resolving the issues to avoid untold hardships to Nigerians.
"We also mandated the Committee on Labour, under the chairmanship of Mohammed Nasif, to continue to interface with both government and labour for an early resolution of all the matters. Is this a true reflection of what transpired in closed session? The lawmakers chorused aye."
The Campaign for Democracy, in a statement signed by its president, Ifeanyi Odili, in Abuja, on Wednesday, however, insisted that the strike was long overdue, describing the court order stopping the NLC from proceeding on its planned strike as unfortunate and height of irresponsibility.
Advertisement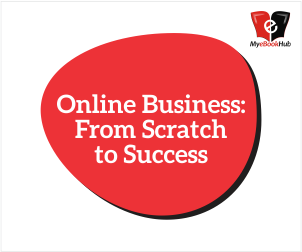 The group insisted that the court order was a misuse of judicial discretion, adding: "It is sad that judiciary which has always been seen as the last hope of the common man is now playing to the gallery, fallen into the contraptions of the politicians, thereby throwing the dignity, honour and true professionalism in to the dustbins.
"The judiciary has not ceased to acknowledge the fact that the workers have the constitutional right to protest against any policy of the government that adversely affect them, including judicial workers.
"The Campaign for Democracy is of the firm belief that the strike is long overdue, because virtually all the states in the country are owing their workers more than six months salaries; this alone has called for work boycott across the country."
It blamed the Muhammadu Buhari-led administration for the woes of the Nigerian workers for not putting them into consideration before the increment was announced.
The group reminded the Buhari government not to forget its promise to make Nigerians happy, adding "how will N145.00 per litre of fuel make Nigerians happy? It has inflicted much pain and agony on the lives of Nigerians, hence the reversal.
"Consequently, we call on Nigerian workers to take their destiny in their own hands, by embarking on the proposed strike and defiance act. Nigerians should join hands with the NLC for the success of the strike, since it is a collective responsibility," it said.