REGIONAL economic integration which is one of the main objectives of ECOWAS was stoked by the Government of Cote D'Ívoire and Federal Government of Nigeria when the sector was placed in the front burner of explorative discussion between June 30 and July 6, 2016 in Cote D'ivoire.
The explorative discussion was a part of a regional tourism economic initiative between the two countries which is the output of a consistent stride of the Cote D'ívoire Ambassador to Nigeria, Her Excellency, Ambassador Kone Epouse Maman Toure, who fervently believes that there should be more beneficial synergy between the two countries especially in the tourism sector.
Ambassador Maman Toure believes that diplomatic relationship must be enhanced beyond the rhetorics and expanded for better exploration of the potentialities of the two countries for the benefits of the ordinary people of the nations.
Hence, proud of her drift, the government of Cote D'Ívoire packaged the first ever Eductour of Cote D'ívoire for a delegate of Nigerian tourism stakeholders led by Dr Sally Mbanefo, Nigeria's chief tourism promoter and Director General, Nigeria Tourism Development Corporation, (NTDC), which included, Ambassador Wanle Akinboboye, President Lacampagne Tropicana Beach Resort and initiator of Motherland Beckons, Mr Nicolas Kiva, representing, the Executive Secretary, Nigeria Christian Pilgrim Commission (NCPC), Eben Ndoma Egba, Charlene Makai, among others.
The Government of Cote D'ívoire packaged the Eductour proactively from day one to the end making sure that the Nigerian delegates have a deep and thorough comprehension of the need why the two countries must collaborate in shoring up their revenue from tourism and allied matters not only by visiting some of the priceless and exciting tourism sites, but by dialoguing with sectoral officials and personalities.
Advertisement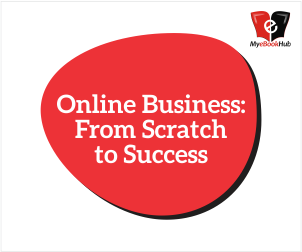 In every office and tour sites, Cote D'ívoire Ambassador to Nigeria, Her Excellency, Ambassador Kone Epouse Maman Toure proved her calling as she showcased Nigeria as a country with immeasurable love for Ivoiriens. To her, Ivoriens second home is Nigeria, presenting the Nigerian delegation at the Cote D'Ívoire, office of the Minister of Tourism, Ambassador Kone Maman Toure described Nigeria and Nigerians as the most hospitable people in the world. The Cote D'Ivoire Tourism Minister, Mr Roger Kacou who warmly welcomed Nigeria's delegates to his office commended Dr Mbanefo for her passion at selling Nigeria wherever she goes "I am happy to welcome you all to Cote D'ívoire. The land of tourism. I must also use this forum to commend Dr Mbanefo for her agrarian passion at selling Nigeria's cultural value. This lady must be thinking Nigeria, dreaming Nigeria for she dressed a la Nigerian. This is great".
Mr Kacou declared "Nigeria is not only our big brother, but the two countries are blessed with unimaginable tourism potentialities which are unique and as well similar. This called for a concerted symbiotic tourism economic initiative between the two countries. And I am glad that Nigeria is ready and willing as shown by this representation".
He informed that Cote D'ívoire will not leave anything positively undone at enhancing and harnessing the tourism potentialities of the country for regional integration and benefits as well as ensuring the safety of tourists.
Dr Mbanefo in her response said; "I am here with fraternal greetings from the President of Nigeria, President Muhammadu Buhari who has ensured the establishment of good governance in Nigeria and my Minister, Alhaji Lai Mohammed who did not only endorse this trip of mine, but has a special interest in tourism economic integration of the West African region."
Dr Mbanefo assured the Minister "I will definitely deliver your message to my Minister. However, I have to thank you for this Eductor which is, going by this encounter and the tour content will clear a path of symbiosis for tourism engagement between Nigeria and Cote D'ívoire. There are many areas of which the two countries can be mutually beneficial to each other. It will be enduring for, I see a two – way tourism traffic at both ends.
It was with the high spirit of brotherhood that the Cote D'ívoire Minister of Foreign Affairs, Dr Albert Abdallah Toikeusse MABRI ushered in the Nigerian delegate into his office where he lauded the efforts of President Buhari and commended the administration for its vision on Africa's unity, peace and economic integration.
The Minister also commended Dr Mbanefo for being a good promoter of Nigeria culture adding that "Dr Mbanefo's mode of dressing which always bears the Nigeria national flag is not only commendable, but tells a lot about her passion for her country . I am glad she is a guest of Cote D'ívoire Tourisme."
Dr Mbanefo who expressed herself in impeccable French thanked the Minister for objective opinion about Nigeria as she emphasised the strides of President Buhari at cleaning the Nigerian system of corruption and fraudulent activities thus paving way n for credibility and thrust for foreign investors and investment.
She pointed out some of the investible areas where Ivoriens could invest particularly in the agriculture and tourism sectors adding that "President Muhammed Buhari is priority to the agricultural sector especially in the rehabilitation of Cocoa plantation and others which I am sure your people are good at."
The Cote D'Ívoire Eductour 2016 took the Nigerian delegate on a voyage to exciting and exquisite religious, health, agricultural, historical and cultural sites which include the biggest and tallest Basilica in the world in Yamoussukro, the shrine of Mother Mary, the finest Mosque in Cote D'ívoire, the first Church in West Africa, the sacred Crocodile Pool, Coca plantation, Grand Bassam, Trenchville Market and Dress Museum.
The Nigerian embassy laced the icing on the cake of the tour when the Ambassador, Her Excellency, Ifeoma J Akabogu – Chinwuba, hosted the Nigerian delegate in Nigerian House where she had a fruitful dialogue and conversation with the visitors.
And before their departure for Nigeria, the Cote D'ívoire government held a reception for the delegation at the National Office of Tourism where all members of the delegation were endorsed, certificated and conferred with Goodwill Ambassador of Cote D'ívoire Tourisme.
According to Santiero Jean Marie SOMET, 'it pleased the government of Cote Dívoire to appoint you as Goodwill Ambassadors for Cote D'ívoire Tourisme. By your conduct and penchant for details throughout your tour of Cote D'ivoire you have demonstrated remarkable candour and exemplary character which set you apart from others and make you worthy to be appointed as Goodwill Ambassadors for the Republic of Cote Dívoire Tourisme . I thereby charge you to continue to spread the good news of the country and bring forth both investors and investment to Cote D'Ivoire."
Dr Mbanefo in her response gave kudos to the Government of Cote D'Ivoire and the Eductour for the professional handling of.
"Going by the professional touch at which the Educator was packaged, I am particularly intrigued at the symbiosis advantage which this tourism initiative holds in stock for both countries . It is a manifestation that the region is poised to claim its tourism revenue from the global shelves. I thank you for your warm and exceptional hospitality."
Commenting on the Eductor, Ambassador Akinboboye commended the initiative "my commendation will be tripartite in nature. First, I am applauding the Ambassador of Cote D'Ívoire in Nigeria and the Government of Cote D'ívoire for this wonderful initiative that was conceived, planned and implemented with glowing results. Secondly, I must also praise Dr Mbanefo, and the Nigerian delegation for making Nigeria proud lastly, I must commend the Nigerian Ambassador in Abidjan for the wonderful hosting at the Nigerian House. In all, I am assuring that with this the Cote D'ívoire Eductour has just begun."
Written by: Wale Ojo-Lanre (of the Nigerian Tribune Newspapers)