Live Covid-19
Cases: 3,012,436
Deaths: 132,753
Recovered: 1,303,535
Active: 1,576,148
Cases: 1,613,351
Deaths: 65,120
Recovered: 978,615
Active: 569,616
Cases: 720,346
Deaths: 20,174
Recovered: 440,150
Active: 260,022
Cases: 687,862
Deaths: 10,296
Recovered: 454,329
Active: 223,237
Cases: 302,718
Deaths: 10,589
Recovered: 193,957
Active: 98,172
Cases: 298,869
Deaths: 28,388
Recovered: –
Active: 270,481
Cases: 298,557
Deaths: 6,384
Recovered: 264,371
Active: 27,802
Cases: 285,768
Deaths: 44,236
Recovered: –
Active: 241,532
Cases: 256,848
Deaths: 30,639
Recovered: 155,604
Active: 70,605
Cases: 243,051
Deaths: 11,731
Recovered: 204,083
Active: 27,237
Cases: 241,819
Deaths: 34,869
Recovered: 192,241
Active: 14,709
Cases: 231,818
Deaths: 4,762
Recovered: 131,649
Active: 95,407
Cases: 213,716
Deaths: 1,968
Recovered: 149,634
Active: 62,114
Cases: 206,844
Deaths: 5,241
Recovered: 182,995
Active: 18,608
Cases: 198,037
Deaths: 9,090
Recovered: 182,200
Active: 6,747
Cases: 196,750
Deaths: 3,199
Recovered: 93,315
Active: 100,236
Cases: 168,335
Deaths: 29,920
Recovered: 77,308
Active: 61,107
Cases: 165,618
Deaths: 2,096
Recovered: 76,149
Active: 87,373
Cases: 117,110
Deaths: 4,064
Recovered: 47,881
Active: 65,165
Cases: 105,764
Deaths: 8,687
Recovered: 69,431
Active: 27,646
Cases: 100,345
Deaths: 133
Recovered: 93,898
Active: 6,314
Cases: 83,557
Deaths: 4,634
Recovered: 78,518
Active: 405
Cases: 77,815
Deaths: 1,523
Recovered: 28,531
Active: 47,761
Cases: 75,253
Deaths: 3,343
Recovered: 20,726
Active: 51,184
Cases: 71,419
Deaths: 5,420
Recovered: –
Active: 65,999
Cases: 64,958
Deaths: 3,241
Recovered: 29,919
Active: 31,798
Cases: 63,804
Deaths: 429
Recovered: 51,120
Active: 12,255
Cases: 62,380
Deaths: 4,821
Recovered: 28,872
Active: 28,687
Cases: 62,275
Deaths: 2,567
Recovered: 34,741
Active: 24,967
Cases: 62,016
Deaths: 9,771
Recovered: 17,091
Active: 35,154
THE communication service competition is no longer within the telecommunication service companies (telecommunication service companies) but a trans-competition between the telecommunication service companies and internet service providers (ISPs). As a result of the change in the telecommunication paradigm from vertical integration with a focus on provisioning a single service/application with a dedicated network, such as voice telephony or video conferencing or cable television to the horizontal integration of all media services (voice, data, audio, video etc.) in a common network and terminal, infrastructure telecommunications and networked-computing applications are no longer distinguishable (convergence). This has brought about mobile devices that could transmit continuous media (voice and video) and data among other services and thus provides multimedia applications so well that the terms "telecommunications" and "computing" have lost their relevance as separate identities in the Information Communication Technology world.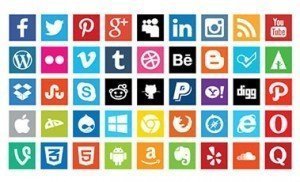 The evolution in the telecommunication industry, having the media services and applications over the Internet Protocol (IP) and having advanced User Equipment with a good blend of computing and telephony features and applications – Voice (over cellular network and over IP), spreadsheet, Instant Messaging, etc., has given both the service providers, be they cellular, fixed line, cable and multi-pay, a ticket to the converged market with an expectation of a fair play which I can say has been in good practice especially in Nigeria. Last year in one of the African countries, a telecommunication service company sued an Internet Service Provider (ISP) for providing access for applications with Voice over Internet Protocol (VoIP) features like Skype, IMO, Viber, WhatsApp, among others thereby blocking the bit-pipe revenue for the telecommunication service company. Communication via IP has actually been the trend already in advanced countries like Japan, United States, United Kingdom, South Korea, Germany, among others, where users of market dominating Android phones engage more online via Wi-Fi according to a statistics released by App Annie in November 2015.
Instant Messaging (IM) applications with VoIP features across homogeneous platforms has been ranking top for years now. IMs with VoIP features over a decade ago had only been computer-based, example is Yahoo Messenger while the few IMs compatible with the mobile phones back then like Prodigits, Nimbuzz, were not supporting voice. Thanks for the evolution in the mobile Operating Systems, IM+VoIP applications are now compatible with mobile phones with Android leading the train. Apart from the fact that Android Operating System has more user-friendly tools, availability of all the necessary applications is another edge and majority of the applications in Google Play are free. The most unique feature of Android Operating System is the Open Source framework and it is part of the Open Handset Alliance, most of the leading handset manufacturers in the world have Android phones which makes it the current market leader with around 1 BILLION devices activated monthly, it gives developers and users the advantage of most probably having their devices supported with Huge Device Variety in all shapes, sizes, and prices, each manufacturer have liberty to run their own special blend of Android, providing extra features and capabilities. This led to more competition and faster innovation on the User Experience Design front (UXD). The UXD gave birth to Highly Customizable devices from downloading a new default font to overhauling the entire user interface, changes are far more accessible on Android with Less Restrictive App Policies that allow the Versatility in the Software to be used in powering many types of devices, not just phones and tablets. Android is being used to control set-top boxes, drones, and various headless devices.
ISPs now serves as an extension and also an alternative to the telecommunications service companies. Although some African Countries like Ghana still draw that thin line within telecommunication service companies and ISPs with ISPs not supporting access to VoIP while data services are closely competed, Nigeria's telecommunication service company and ISPs, like other advanced countries, are not drawing that thin line which is quite commendable. This is a demonstration of the true African accommodating culture with a good prospect of attaining the heights the advanced countries are soonest.
Mobile phones with Android OS irrespective of the OS version cum cost have dominated the Nigerian market. According to Statcounter Global Stats, the total number of internet users in Nigeria as at February 12th, 2016 is approximately 85.5 million, and Android stands at 48.12% of all internet usage in Nigeria of 85.5million which gives us Approximately 41.14 Million Android Users in Nigeria alone, one will literally wonder what will the total percentage of other African countries amount to? The trend is the same. IM+VoIP applications like WhatsApp installed and preinstalled is something Nigeria telecommunication service companies are supposed to worry about, surprisingly and commendably they are not ganging up on the ISPs, rather, they are extending and engaging in a healthy competition. One comparative advantage for the telecommunication service companies in Nigeria is the wider network coverage: in all parts of the country, there is at least one telecommunication service with a very good network and this have made the supposed rivalry or competition between them and the ISPs to be somewhat inconsequential. ISPs on their own advantage, for where they have covered so far, provide very cost-effective data bundles with very reliable Quality of Service and Experience, and users can connect multiple devices at the same time. Also, the diversity in the Modem devices (Fixed and Mobile) has put them at par with telecommunication service companies, users are no longer limited to being connected to a fixed access but connected everywhere anytime.
Advertisement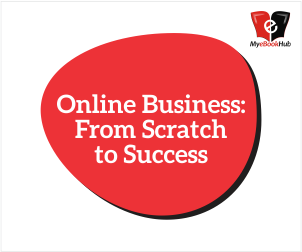 Recently, the Nigeria telecommunication service companies stepped up their intra competitive game to include inter competitive game by offering an all-in-one bundle (data+talk time+text messaging) which in months back were not so, although there might be other reasons for this new development but it appears more as an inter-competition considering the 'new development' had been long in existence in other countries. Earlier, when the competition was intra, telecommunication service companies attached less benevolence to data and kept it luxurious while talk time and text messaging was the talk of the day, promotional offers were around recharging an amount to get some extra talk time and text messages. More generous companies unrestricted the extra talk time and text messages to be used outside the network while others kept it restricted. Recently, data has been declassified from being luxurious, telecommunication service companies now offer data for a reasonable fee with Glo leading the competition as of this write-up – more affordable data and their most recent offer of free smart phone instantly upon subscription to a one-year data plan which is similar to getting smartphones free with payment plan structure which is in practice in other countries is very commendable irrespective of how expensive or cheap the smartphone is, it shows Nigeria is getting it gradually right with customers being in focus. The all-in-one bundle, which had been operative by telecommunication service companies in developed countries have finally seen the light of the day in Nigeria with data now in focus. Telecommunication service companies now offer for a reasonable amount a combination of data, voice and text and MTN is leading the competition as of this write-up. This is not an advertorial or appraisal though, just candid opinion.
By combining the three together in one package, telecommunication service companies still retain their traditional relevance of voice and text whilst joining the train of providing internet access (packet switch) for alternative services to voice and text over cellular (circuit switch) hence they do not only keep the bit pipe open but engage other channels to keep the revenue flowing and this puts them in an all-time competitive advantage, both now that ISPs are yet to cover one-tenth of the country and in the nearest future when they have equal coverage. While the data is offered at quite a reasonable cost, the talk time and text messages offered still looks ridiculous, there should be probably separation of in-network call time and messaging which should be quite encouraging, then out-network call time and messaging which should be fair too.
In the early years of GSM in Nigeria with MTN as the only service company, call tariff was very high not to mention how 'golden' a sim card was back then. The arrival of other service companies slowed the tempo while the appearance of our indigenous service company Globalcom was like cost effective light that made the dark high tariff vanquished, then the defunct Mtel came with use and pay later on their call credit brought in a competitive feature at the good advantage of Nigerians. The break-in of the then VMobil (later Zain and now Airtel) made the competition more interesting for Nigerians with the introduction of bonuses on recharge, the premier to what we now have today before Etisalat brought the hikes to a ground halt with their benevolence, now a sim card that cost about 35,000 about twenty years ago is now more than free. Indeed, competition, healthy competition drives down price, just as it has been witnessed, it is believed that the new trend of competition revolving around data would keep the cost reducing both by all the communication service providers, be they cellular, fixed line, cable and multi-pay. This is good for Nigeria and Nigerians be able to have affordable access to the internet for knowledge acquisition, relevance in the global age with computer/internet literacy increasing and soon venture into the Internet of Things (IoT) applications among others.
ISPs still have quite a lot to offer. First, to expand their coverage and deliver good quality of experience that is at par or better than 4G which might limit the use of telecommunication services by users assuming the telecommunication service companies had not been proactive. Beyond this, ISPs can lead the drive of Nigeria's next digital level from being communication service providers to digital service providers by increasing the range of communications services and providing capacities for television over IP alongside the existent services – quad play services. This would break the monopoly and extortion of satellite television service providers as well as offer the Digital TV, broadband, fixed and mobile telephony services at a reasonable cost. ISPs could become Mobile Virtual Network Operators (MNVOs) and partner with the telecommunication service companies to run their mobile service. Of course, electricity remains a factor to make this dream a reality.
*Adefemi Adewumi is a Digital Media Analyst in Fluorinet Digital Limited