THE New Niger Delta Emancipation Coalition (NNDEC) has charged Chief Edwin Clark and the militants in the state to immediately put and end to the harassment of the Nigerian state or face the consequences of their criminal actions in the oil producing communities of the South-South.
The group said this in a release, signed by its Director of Publicity and Enlightenment, Lucky Humphrey, and made available to ReportersAtLarge, said that "Chief Edwin Clark and the militants that he has described as his children have set the region behind in terms of development."
It urged the people to henceforth see Clark as their enemy even as it called on the Nigerian state to punish him and his followers in order to forestall the chances of Clark transferring the "crisis and negotiations ambush strategy of survival" to other generations of Niger Deltans and entrench a culture of cash-for-peace activism.
NNDEC described itself as an intellectual platform in the Niger Delta that is made up of true Niger Delta sons who are against the actions of the Niger Delta Avengers and their collaborators.
The statement read: "We found it pertinent to disown Chief Edwin Clark and his minions at this time as we have realised that they have death wishes and would like to burn down the entire Niger Delta in their desperation for pecuniary gains.
Advertisement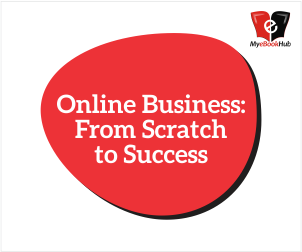 "The red line was crossed by these characters when they started making claims that the avengers have killed soldiers as we see this as a criminal and deliberate attempt to provoke the Nigerian Army into taking actions against them and create the excuse to further antagonise the Nigerian state.
"We warn that we will be left no option other than to expose Chief Edwin Clark for Nigerians and the whole world to see the true face of the avengers⁠⁠⁠, which is driven by crisis entrepreneurs as opposed to the fraudulent image of freedom fighters being painted by the career criminals behind recent attacks on economic assets and troops in the Niger Delta.
"We call on elders from other geopolitical zones and even from the South-South to disown and condemn Chief Clark for his role in misleading the 'children' of the region. Our worry is that other elders across the country would be misled into following in his footstep if this Ijaw chief is allowed to get away with using youths as war fodder.
"The Federal Government must, in the interest of national security, disregard the blackmail and threats coming from Chief Clark and the militants respectively. It should go ahead to use whatever mix of military and security services that will help curtail the criminality playing out in the Niger Delta."
The group stressed that it would not stand by idle while some greedy persons court trouble that could spill over and affect even those who presently consider themselves as mere bystanders in the challenge that the militants and the elders backing them are throwing against the state.