THE Senate has approved the second reading of the Gender and Equal Opportunities (GEO) Bill.
The Bill, which seeks to promote the importance of women in the Nigerian society, was re-introduced for its First Reading on June 15th, 2016, after a previous version was shot down in March.
Speaking on the passage of the second reading of the Bill, during plenary on Thursday, Senate President, Bukola Saraki, said the passage of the GEO Bill was a clear indication that the 8th Senate is a gender-friendly institution.
Saraki, who referred the Bill to the Committee on Judiciary for further action, stated that he hoped that the members of the committee would act on it in a timely and thorough manner.
In March, due to certain controversial provisions, the Senate shot down a previous version of the Gender Bill. However, in a swift reaction a few days later, the Senate President, in a statement signed by his Special Assistant on Gender, Ms. Fatima Kakuri, stated that the bill would be re-examined and re-introduced.
Advertisement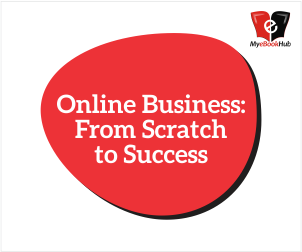 "The beauty of democracy is that it gives us the opportunity to consider different opinions and this bill can still be represented and reconsidered on the floor of the Senate. I have it on good authority that Sen. Biodun Olujimi, who introduced this bill, will reintroduce it after re-drafting it to address some of the reservations that were expressed on the floor of the Senate", he stated then.
The sponsor of the Bill, Senator Olujimi, speaking on the lead debate on the Senate floor on Thursday, emphasised that the GEO Bill sought to give effect to the provisions of Chapter II and IV of the Constitution of the Federal Republic of Nigeria, 1999 (as amended). Olujimi also emphasised that the proposed law is intended to promote the equality, development and advancement of all persons in Nigeria — especially young women and children.
"This Bill provides that all appropriate measures be taken to eliminate discrimination against women in education, employment, occupation, on the grounds of marriage, marital status, maternity, or health status," she said, "Additionally, all forms of violence against women is prohibited by this Bill."
Speaking in support of the Gender Bill, Senator Binta Marsi Garba, chairman of the Committee on Women Affairs, emphasised on the need for Nigeria to validate a culture of making women partners in its development, stating emphatically that "we (women) are not trying to fight men."
The immediate past Chairperson of the Senate Committee on Women Affairs, Senator Oluremi Tinubu, said that once passed and signed into the law, the GEO Bill would have positive ripple effects in future generations. She further appealed to her colleagues in the Upper Chamber to support the Bill to its final stage and eventual passage.
The Senate Majority Whip, Senator Olusola Adeyeye, added that in order for Nigeria to truly progress, it was necessary to institute 'Gender Character' mechanisms to combat discrimination in all spheres of our national engagement.