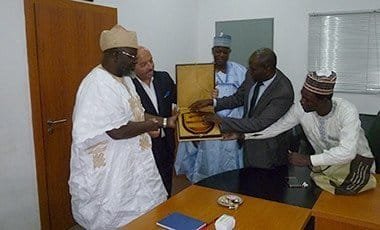 A Saudi Arabia based international telecommunications organization, YAS RIH International, is ready to invest in the Nigerian telecom sector and contribute its own quota to increase the nation's Gross Domestic Product (GDP).
The organization, Tuesday afternoon, during a business presentation at the office of the Minister of Communication, Barrister Adebayo Shittu, commended the position of Nigeria in African telecommunications sector, hence the wish of the company to invest in the country.
Leading the delegation was Ayman Al Rifai, Vice Chairman and Personal Adviser to the Saudi monarch delivered the goodwill message of His Royal Highness, Prince Fahad Bin Magrin Bin Abdul Aziz Al Saud who was unavoidably absent at the presentation.
Presenting the company's profile, the Chief ICT Officer, Mr. Francois Hannouche, is ready to bring its expertise experience in Digital Transformation Solution and Telecom Infrastructures Operations to impact positively on Nigeria's economy.
He assured that the company, if given the opportunity to operate in Nigeria, will bring both direct and indirect impact on the nation's GDP.
Advertisement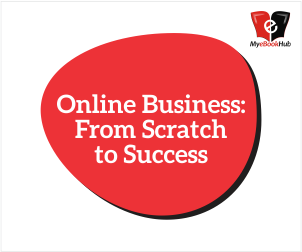 Stressing that data is the new oil in the global market, he said data trends and infrastructure presence have resulted in regional data hub.
He lauded operators in the Nigerian telecom sector such as MTN Glo, Airtel and Etisalat for their international ratings.
Hannouche said YAS RIH Group supports Digital Transformation Projects and that it build, operate and transfer; 4G Mobile Network, National Satellite Teleport, A Digital Transformation and Data Centers and Internet Exchange Points.
In his reaction, the Minister of Communications, Barrister Adebayo Shittu, said that the Nigerian investment market is big and boisterous enough for prospecting investors and that the present administration of President Muhammadu Buhari will provide enabling environment needed for investment.
He said the administration has resolved to make Nigeria's business environment safe and conducive for investors in various business fields in view of her determination to truly diversify the economy from a mono-product economy to an all inclusive one.
While stressing that the country's regulatory processes are open, effective and transparent, the minister urged the ICT firm to fully comply with all regulatory guidelines set for intending ICT operators by the Nigerian Communications Commission (NCC).
Barr. Shittu therefore urged YAS RIH Group to put together a proposal through the NCC while assuring them that the Nigerian government through the Ministry of Communications will not hesitate in approving license to the firm to operate in the country.
The visiting team include; Muhammad Qazi, Director ,YAS RIH International, Wad Tawil, CEO, YAS RIH International, Dave Cain, Managing Director, Abdullahi Garba, MD, Forsysthia, and Muhammad Saed.