MRS. Sally Uwechue-Mbanefo, was appointed as the Director-General of the Nigerian Development Corporation (NTDC) for a tenure of four years by the former President Goodluck Ebele Jonathan on 6th May, 2013, as the replacement for the penultimate NTDC boss, Otunba Olusegun Runsewe, whose appointment was terminated while on active assignment of the Federal Government far away in Dubai.
Mbanefo did not only appear to be competent and fit, nay, going through her resume and investigating her precedent at working posts, she is an asset to the nation.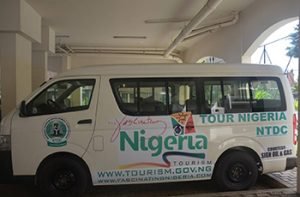 Upon assumption of office in May 6, 2013 the erstwhile NTDC boss was confronted with various operational issues which required immediate attention in order to set the stage for advancement of the Corporation. Consequently, she immediately swung into action and commenced efforts at addressing identified issues which yielded positive outcomes.
Some of the operational issues included low staff morale due to stagnation on promotions and career options within the organization for some staff; the need for a viable and robust 'Conditions of Service' to enhance staff morale; perceived marginalization on the part of other staff; request for better staff welfare and remunerations; infrastructure challenges regarding electricity and other work supporting amenities and equipment for Head and zonal offices; paucity of industry and inter-agency data; inaccuracy of data; lacuna in legal provision as per indemnity for officers, regulatory powers viz-a-viz concurrent power of States to make legislation and funding and revenue sharing arrangements, and the National Planning Commission, Fiscal Responsibility Commission, Federal Character Commission and the National Assembly insisting on improved reporting and compliance, among others.
To fix the issues, Mbanefo then commenced regular departmental briefings; extensive assessments through meetings and interactions with staff and stakeholders – Ministry Officials, Fiscal Authorities, National Assembly, Federal Character Commission, Space Agency, other operator associations; received ministerial approvals for new organizational structure; initiation of more inclusive budgeting process; establishment of executive committee, revenue committee, Tenders Board, Transformation Steering Committee and Procurement Planning Committee.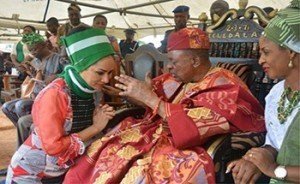 Advertisement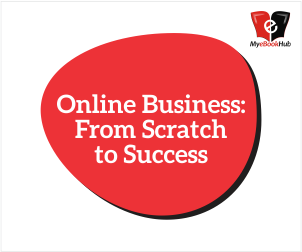 She also engaged Revenue and Management Consultants to advise on revenue and transformation drive; commenced bi-monthly town hall meetings with all staff; set up the new logistics and project development unit to source sponsors and partners for the corporation's projects.
In one of her interviews with some journalists, she disclosed that she would fix the challenges of the Nigerian Tourism industry through the Tourism Development Fund (TDF) with windows for: infrastructure, travel security, skill development, and marketing of Nigerian sites franchising.
The focus of the Mbanefo led-administration was on domestic tourism, which according to her is capable of creating wealth, fostering unity among the people of the nation, reducing crime tendencies and boosting Nigeria's economy.
Her campaign for domestic tourism took her to South-South, South-East, South-West, North-West, North-Central, North-East and FCT – Abuja.
She also said in yet another interaction with some tourism writers and at many of her public addresses that the enormous potentials she had seen in the across the six geopolitical zones in the country can be harnessed if the TDF is established with the above windows for private sector partnerships, with states to develop that.
In her effort to sort out the prove on the infrastructure of the corporation, in 2013, she procured a new 33KVA overhead line to replace the 11KVA line and subsequent purchase and installation of a 500KVA transformer which improved power supply to the corporation from 0-6 hours daily to 15-20 hours daily with significant savings on diesel. And in 2014, she procured a new 200KVA generator to enhance power as a backup to transformer.
Afterwards, Sally Mbanefo commenced improvement to office building and began facelift to the exterior of the corporation's building to meet visitor & tourist expectations, all funded through sponsorships.
Mbanefo successfully hosted a stakeholders forum in September 2013 with over 1,000 individuals in attendance, after which she began collaboration process with the Nigerian Immigration Service on Boarder Surveys.
Also in October 2013, the former NTDC boss successfully hosted the aviation and tour operators' breakfast meeting, consummated collaboration with the Central Bank of Nigeria (CBN) on statistics for border surveys on a cost sharing basis.
Not relenting on her oasis, she met with foreign ambassadors with a view to establishing fruitful relations that will aid in enhancing the nations tourism potentials, while she also discussed tourism promotions and development with Nigerians in the Diaspora in the United Kingdom and in the United States.
Sally Mbanefo signed quite a good number of Memorandum of Understating (MoU) with some countries, international and national organisations, which included: ABC Transport Plc; Arik Airline, British Airways, The Gambia Tourism Board, Heritage Bank, Mexican Tourism Board, Nigeria-Turkey Chamber of Commerce, Nigeria Football Federation, Reddington Hospital, VISA, SURE-P, Cuban Tourism Board, FCT, Immigration and PTDF, just to mention a few.
It is of note that she also visited Governors, traditional rulers, Local Government chiefs of all the six geopolitical zones and Abuja, and partnered with them to identify, authenticate and prioritize sites in their areas. The states she visited included: North Central Zone: Niger, Nassarawa, Benue; North West Zone: Kaduna, Kano; South West Zone: Oyo, Ogun, Lagos, Osun, Ondo; South South Zone: Akwa Ibom, Cross River, Bayelsa, Rivers, Delta; South East Zone: Enugu, Anambra, Abia, and North East Zone: Adamawa, Taraba.
The major challenge of her administration was paucity of funds from the federal government, which was due to the constitutional constraints on the corporation, as it is on the residual list, not on the concurrent list, hence she could not achieve some of her goals.
Some of the goals Mbanefo could not achieve included: Growing of the Tourism Value Chain for Jobs and Revenues in furtherance of the Domestic Tourism Agenda; organizing of six regional carnivals with focus on sports and culture for youth; Training of at least two tour guides in each of the 36 states, local government phase two.
Others are renovation and development of one tourist site in each of the six geo-political zones; aggressive marketing and promotion of Nigeria through local and international media channels to counter persistent negative foreign media reports; participation in one international tourism marketing platform each quarter to market Nigeria.
Mbanefo's intention to re-invent the Nigerian tourism by kick-starting five PPP projects to enhance job creation and revenue generation, and to practically launch tourism value chain initiative, were hampered by the paucity of funds.
She also faced the attacks of the members of staff who could not embark on serial foreign trips and get estacode to complement their salaries, which they enjoyed, including drivers, corps members and industrial trainees, under the Runsewe led-administration. This was a major undoing of Sally Mbanefo, as far as majority of the NTDC staff are concerned. This, ReportersAtLarge gathered, was due to the drastic reduction in the allocation being received by the corporation from the Federal Government; the introduction of IPPIS, which prevented Mbanefo from getting financial supports from commercial banks (as they would benefit nothing from the corporation); inability of the corporation to generate internal revenue (due to the Supreme Court ruling which barred the corporation from grading and registering hotels); lack of capital project allowance in per time, among other factors.
While some of the stakeholders in the tourism and travel industry commended her performance, with a reference to her domestic tourism initiative, some believed she performed below expectation due to her absence at some of the international tourism events.
Sally Mbanefo could be said to have passionately and significantly contributed her quota to the development of the Nigerian tourism industry, championing domestic tourism, which according to her is capable of creating wealth, alleviating poverty, infusing unity among the Nigerian people and drastically reducing criminality.