THE Senator representing Ogun East Senatorial district, Buruji Kashamu, has said that the National Drug Law Enforcement Agency (NDLEA) lacks the power to extradite him, describing the report purportedly made by the agency that it could still extradite him as mischievous.
Kashamu's lawyer, Mr Ajibola Oluyede, in a statement released on Friday, said the writer of the report took the statement out of context.
According to him, "The writers' vain attempt to play on an out of context statement, they credit to the NDLEA, allegedly made in response to a committal application brought against it by Senator Buruji Kashamu for continuing to plan illegal rendition attempts against him (despite the dismissal of the extradition application made by the Attorney-General of the Federation in Suit No. FHC/ABJ/CS/49/2015, the judgment against NDLEA and others in Suit No. FHC/L/CS/508/2015 forbidding the NDLEA from any cooperation with foreign agents to forcefully abduct Senator Kashamu and other orders made against the NDLEA for its brigandage against Senator Kashamu in the May 2015 invasion and six-day siege of his home) is a hoax and clearly designed only to create a negative sensation against the distinguished Senator.
"In the first place, every person with the slightest inclination can discover just by reading the Extradition Act that NDLEA has no role to play in the institution of extradition proceedings.
"It is the exclusive preserve of the Attorney General of the Federation (AGF) to initiate extradition processes after receiving a valid request from a treaty bound country against any person resident in Nigeria."
Advertisement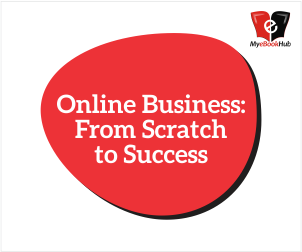 The statement added, "The AGF is the only person who may decide which law enforcement agency to use to execute a warrant duly obtained from the Federal High Court for that purpose and even in drug-related cases it does not have to be NDLEA.
"Such a warrant cannot be obtained clandestinely but in the course of proceedings already commenced before the Federal High Court. In many cases, the court would not make such a warrant when the subject is a public officer of the standing of a distinguished Senator of the Federal Republic of Nigeria but would merely issue a summons for him to appear by himself in the court."
Oluyede added that the Attorney-General of the Federation (AGF) had himself admitted that he was bound by the decision of the court dismissing the extradition proceedings it brought against Senator Kashamu and could not take further steps against him.
"Indeed, the Attorney-General of the Federation denied being involved in any further attempts against Senator Kashamu as alleged in the committal proceedings brought by the Senator. I wonder why the writer did not major on the affidavit filed for the AGF in the proceedings instead of that of the NDLEA," the lawyer said.