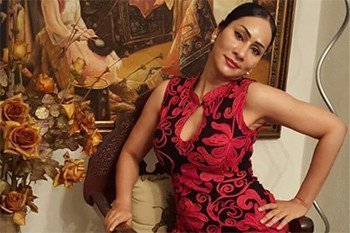 ONLY the rebels will say in a haste that the former Director-General of the Nigerian Tourism Development Corporation (NTDC), Dr (Mrs.) Sally Mbanefo, is not stunningly beautiful. The 53-year old mother of three was beautiful before she became a public officer, beautifully beautiful while as the boss of the apex tourism body in Nigeria even with her tube green and white headgear, and still glowingly charming months after her exit as the Director-General of NTDC.
The beauty of Sally Mbanefo lies not only in the curve of her hips, the shape of her body, or the curl of her eye lashes. Her beauty lies in the supreme decision of the Creator of all things whom made her that way – making her beautiful in and out.
The fine artist, lawyer, banker, philosopher, is beautiful because: she has a heart, a large heart; she has a brain; she has confidence; she has determination and wit; she has clear-cut goals and she plans to reach them; she is always there to lend a helping hand, and she gives useful advice to the young ones.
The green and white tube headgear was the station identification of Sally Mbanefo, while steering the affairs of NTDC. However, Sally, the Moremi designate of Ile-Ife, was recently caught without her green and white headgear. And she looks radiant.
Below are pictures of the stunt domestic tourism promoter without green and white headgear:
Advertisement