THE end of terrorists, kidnappers, criminals and others deemed to constitute security risk to the Nigeria could be said to be in sight as the Directorate of State Security Service (DSS) is about to roll out one of the world's latest tracking and digital evidence recovery technologies.
With Athena Forensic Solution for which the DSS got an allocation of N648,000,000 in the 2017 national budget proposals, it will become easier to do real-time tracking in addition to revealing erased information, including deleted text messages, photographs, video, contact lists on devices like mobile phones, computers and cell sites belonging to suspects.
In 2013, the Goodluck Jonathan administration signed a pact with an Israeli firm, Elbit, for a multi-million dollar internet surveillance system, Wise Intelligent Technology (WIT).
On its website, www.athenaforensics.co.uk/forensic-data-recovery, the firm that produces the Athena Forensic Solution equipment talks about its strong capabilities for intelligence-gathering, including capabilities to identify past geographical locations visited with digital devices.
In addition to its mobile device data acquisition capabilities, ATHENA, according to experts, is also equipped with an integrated camera to capture still images and motion videos.
Advertisement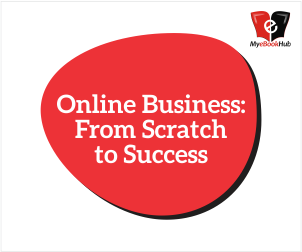 Besides, the system's internal GPS system can also capture and record positional information to deliver complete intelligence package.
A source said: "Data extraction from mobile phones, digital devices, SIM and media cards have become very important for intelligence and security agencies, because terrorists and insurgents are increasingly deploying mobile digital devices to detonate attacks and communicate between different cells; while criminals are also using mobile technology for hostile and criminal activities to access, store and share information as well as for navigation.
"Globally, intelligence and security agencies are focusing on data extraction from mobile devices and the ATHENA solution places this capability in the hands of frontline military agencies."
Sources said yesterday that as part of federal government's efforts to upgrade technological capabilities for intelligence-gathering, a significant chunk of the N31,820,417,558 budget for the Office of National Security Adviser (ONSA)'s and the DSS' N40,419,118,044 2017 budget will be spent on acquisition of high-grade digital intelligence-gathering technologies.
The ONSA's digital technology projects for intelligence-gathering and defence as listed under the 2017 budget are provision of defence equipment (N7,721,364,000), Stravisky Project 1 for Security Equipment Systems (N5,470,995,994), Stravisky Project 2 (N8,400,000,000) and 'Construct Operation Defence Equipment' billed to cost N7,721,364,000.
The DSS' 2017 budget includes Security Vote (Including Operations N2,400,000,000, Purchase of Security Equipment N7,251,408,235, construction and renovation works on existing structures in DSS Model Secondary School at Musawa, Katsina N212,466,505, lining of DSS database to all formations, N102,500,000 and the purchase of Athena Forensic Solution at N648,000,000.