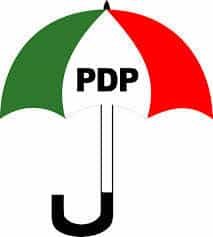 AS a result of the recent spate of defections from the Peoples Democratic Party (PDP) to the ruling All Progressive Congress (APC), particularly in the South East and the National Assembly, Deputy Senate President Ike Ekweremadu, has observed that such defectors did so to improve their chances of getting the contracts or the employments they are looking for.
Speaking at the National Executive Committee (NEC) and has Expanded Caucus meeting of the opposition party in Abuja on Thursday, he said those who defected to the APC in the South East have no electoral value, assuring that this would be made clear at the appropriate time.
Despite that he said, the PDP membership in the National Assembly has remained strong.
He said: "Recently, we have heard of a number of defections from the PDP to the APC. For me, coming from the South East, they are doing registration of the APC in the South East and some people are defecting.
"Also in the National Assembly, some people have left for the APC. But my response to it is, let me start from the South East, those of my brothers and sisters who are here, they know the electoral value of each and everyone of us."
"We are not going to tell you but those who keep their ears will find out later because we allowed them so that they can get the contracts that they are seeking, we allow them to get the employment they are seeking."
"We want them to see if they can join in the lunch, breakfast or dinner going on in APC. At the appropriate time, we will know who is who in the South East."
"So, nothing to worry about. We are completely in control in the South East."