THE Christian Association of Nigeria (CAN), on Monday threw it's weight behind Apostle Johnson Suleiman of the Omega Fire Ministries (OFM) over his ongoing perceived persecution by the Department of State Security (DSS), insisting allegation against him is false and premeditated.
The DSS had been on the trail of Suleiman over the allegation of public incitement arising from his (Suleiman) call on his church members to defend themselves against the rampaging herdsmen, who had been on a mission to decimate Christian population in the country.
Last week, Suleiman was officially invited by the DSS to appear before it on Monday for interrogation after their initial plan to abduct him in Ekiti was foiled by the Ekiti State Governor, Ayodele Fayose.
Christian youths across the nation in a peaceful solidarity meeting on Monday at the ecumenical centre in Abuja, called on the DSS and other security agencies to stop flexing muscles on the unarmed citizens, instead, they should deploy their energy to curb violent attacks of Fulani terrorists against Nigerians.
Speaking with journalists after the meeting, the President of Youth Wing of CAN, Engr. Daniel Kadzai, while alluding to several cases of harassments of clergy men by security agents, said this could not do any good but plunging the country into anarchy.
Advertisement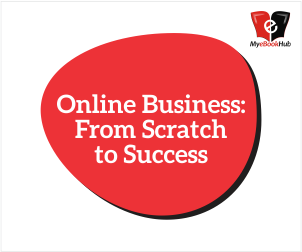 According to him: "It is sad, unfortunate and regrettable that law enforcement officers have taken to harassing and embarrassing Christian clergies in recent time.
"The harassment of two catholic priests by military men under one Captain Musa in Michika Local Government of Adamawa State, the assault on Pastor Alex Ocheinu of RCCG in Lide Camp Abuja, who was resuscitated at Gwarimpa Hospital is unacceptable.
"The attempted arrest of Apostle Johnson Suleiman by DSS Personnel over an alleged public incitement is not only false but used as a premeditated tool to achieve a long time ambition.
"We also insist that government has no business in regulating tenure ship or position of Christian churches or ecclesiastical matters. Under whatever guise, the church has its distinct peculiarities of leadership structures."
He also condemned the silence and timidity of our Christian brothers in government is not only a betrayal of Christians but the betrayal of the Nigerian people, their failure to stand up for social justice, the rule of law and good governance. Posterity will count against them and we will direct our leadership at various levels to vote them out in the 2019 elections."
He equally called on "every wicked rulers exerting wickedness or hardship on the citizen to abstain from their wickedness or face the divine judgement of God."