A Seattle federal judge on Friday put a nationwide block on U.S. President Donald Trump's week-old executive order that had temporarily barred refugees and nationals from seven countries from entering the United States.
The judge's temporary restraining order represents a major setback for Trump's action, though the White House said late Friday that it believed the ban to be "lawful and appropriate" and that the U.S. Department of Justice would file an emergency appeal.
Still, just hours after the ruling, U.S. Customs and Border Protection told airlines they could board travelers who had been affected by the ban.
Trump's Jan. 27 order caused chaos at airports across the United States last week as some citizens from Iran, Iraq, Libya, Somalia, Sudan, Syria and Yemen were denied entry. Virtually all refugees were also barred, upending the lives of thousands of people who had spent years seeking asylum in the U.S.
The State Department said Friday that almost 60,000 visas were suspended in the wake of Trump's order; it was not clear Friday night whether that suspension was automatically revoked or what travelers with such visas might confront at U.S. airports.
Advertisement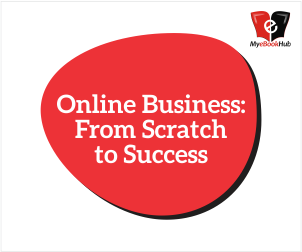 While a number of lawsuits have been filed over Trump's action, the Washington state lawsuit was the first to test the broad constitutionality of the executive order. Judge James Robart, a George W. Bush appointee, explicitly made his ruling apply across the country, while other judges facing similar cases have so far issued orders concerning only specific individuals.
The challenge in Seattle was brought by the state of Washington and later joined by the state of Minnesota. The judge ruled that the states have legal standing to sue, which could help Democratic attorneys general take on Trump in court on issues beyond immigration.
Washington's case was based on claims that the state had suffered harm from the travel ban, for example students and faculty at state-funded universities being stranded overseas. Amazon.com and Expedia, both based in Washington state, had supported the lawsuit, asserting that the travel restrictions harmed their businesses.
Tech companies, which rely on talent from around the world, have been increasingly outspoken in their opposition to the Trump administration's anti-immigrant policies.
Judge Robart probed a Justice Department lawyer on what he called the "litany of harms" suffered by Washington state's universities, and also questioned the administration's use of the Sept. 11, 2001, attacks on the United States as a justification for the ban.
Robart said no attacks had been carried out on U.S. soil by individuals from the seven countries affected by the travel ban since that assault. For Trump's order to be constitutional, Robart said, it had to be "based in fact, as opposed to fiction."