THE Chairman, Senate Committee on ICT and Cybercrime, Senator Abdulfatai Buhari, disclosed that Nigeria loses about 127 billion naira annually to cybercrime.
Senator Buhari, in a lecture entitled "Legistaltive Commitment and Cybercrime" and delivered at the Law Week of the Faculty of Law of Lead City University, Ibadan, Oyo State said the figure represents 0.8% of the country's GDP.
He explained that the figure will continue to grow unless the National Assembly acts fast and intensifies its efforts in preventing this unwholesome act.
Quoting a report from NSA, 2016, Senator Buhari said: "Nigeria has been ranked third in global internet crimes, coming after the United States of America and the United Kingdom respectively. In 2015, the Information Security Society of Nigeria (ISSAN) revealed that 25 per cent of the cybercrimes in Nigeria are unresolved and that 7.5% of the world's hackers are Nigerians.
"In 2014 alone, EFCC reported that customers in Nigeria lost about six billion naira to cyber criminals, while NDIC (2015) showed a 183 per cent increase on the e-payment platform in Nigerian banks.
Advertisement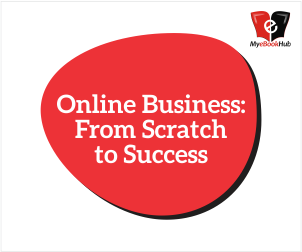 "In a similar development, the Central Bank of Nigeria (2015) report showed that 70 per cent of attempted or successful fraud/forgery cases in Nigeria banking system were perpetrated via the electronic channels. Banks in Nigeria have lost approximately 159 billion naira to electronic frauds and cybercrime between 2000 and 2013 and the impact on the nation's economy and cash less policy is significant".
The Senator opined that the absence of enabling laws or appropriate law to guarantee the legality of online transactions, continued to create fear in the mind of users and potential online users.
While xtraying the legislative commitment of the National Assembly in the past, the Ogbomoso-born politician said "the commitment of National Assembly of Nigeria in the past can be said to have not been fruitful and successful. Until 2015, there were over 100 Information Technology-related bills before the Nigeria Legislature – the National Assembly, none of which was passed into law."
He attributed the creation of Standing Committee on Information Communication Technology (ICT) and Cybercrime by the Senate as part of commitment by the 8th Assembly towards curbing cybercrime in the country.
Also, the Commissioner of Police in Lagos State, Fatai Owoseeni, who in his lecture on kidnapping, said crime cannot be totally eradicated in the society, called on Nigerians  to always support the government in his bids to ensure the safety of the people in the country.
Owoseni said: "Security is the most expensive thing to do in a country but we can also help by saying positive things about our country, saying negative things about the country demoralize the courage and attitude of those who want to fight crimes in the society."