TOURISM, travel and hospitality industries in Nigeria are poised for speedy development and promotion as the Federal Government is working with the United Nations World Tourism Organisation (UNWTO) and the specialized agency in the United Nations (UN) in the field of tourism, towards full implementation of the Tourism Master Plan.
This was revealed by the Minister of Information and Culture, Alhaji Lai Mohammed, in his remark at the 41st Annual General Meeting of the National Association of Nigeria Travel Agencies (NANTA) today, at Sheraton Hotels and Towers, Ikeja Lagos.
The Minister, represented by the Acting Director-General of the Nigerian Tourism Development Corporation (NTDC), Dr. Paul Adalikwu, speaking on the theme of the event, "Tourism in a Recessed Economy – The Way Forward," said the Tourism Master Plan, when implemented, would help to "attract increased funding for the Nigerian tourism sector, enhance the coordination of practitioners, tourism trade groups and government."
He added that government is also working to re-enact of the Presidential Council (PCT) on Tourism, review tourism related laws and policy, put in place, Tourism Satellite Account (TSA) for the country, promote domestic tourism and pursue the ideals of Sustainable Tourism Development.
The minister revealed that government's determination to implement TSA is to ensure that the actual contribution of tourism to the economy is properly captured as well as to track the direct and indirect effects of tourists spending on outputs and job creation, among others. This, according to him, would assist the Ministry in its drive to attract improved funding for the sector.
Advertisement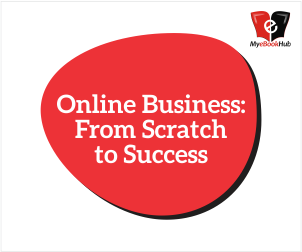 Mohammed further said that in response to the economic challenge in the country, "this administration is not relenting on its drive to diversifying the economy. Tourism stands to be a major beneficiary of this initiative as new investments, jobs and growth will be stimulated in the sector."
The Minister, who said travel agencies have a great power to influence and direct consumer demand compared to other industries, explained that they are not just intermediaries, "they act as an interface between supply and different segments of demand across the hospitality and tourism value chains."
While giving the assurance that the government recognises the tourism and travel sector as a serious and important arm of the economy, Alhaji Mohammed enjoined the association to partner with the government to move the industry to greater heights.
He charged tourism and travel practitioners to show creativity and innovation in product development, partnership and collaborations across the industry and all tiers of governments as well as invest in human capacity building for the sector.