OFTEN times than not, society had to bear the harshness and hardness of the result of squaring up a leader in a round hole. Leaving people and institutions to suffer the dire consequences of incompetence has over the years left the Nigerian Tourism industry in dire strait. This is exactly what happens when people erroneously find themselves in a place of authority. For sure, all that belongs to the past now because it is a new dawn! The rising of the sun fades away darkness and despair as tourism is set to witness a giant leap under the brightness of a new leadership in the Nigeria Tourism Development Corporation (NTDC), thanks to God through Alhaji Lai Mohammed, the Honorable Minister of Information and Culture.
The Minister of Information and Culture has demonstrated that he means well for Nigeria and for the industry. He did not, from inception, mince words as to the direction he wanted tourism to face and the path it should follow. Convincingly, there is a pointer that the Honourable Minister has painstakingly discovered and understood the fault-lines (after serious groundwork) and avalanche of problems in the industry, and has set in motion repair mechanism by appointing Dr. Paul Adalikwu as the Acting Director General of the Nigerian Tourism Development Corporation (NTDC).
'Adalikwu's coming is timely. More so that the government of Nigeria has been cracking its head on ways to diversify the economy, create employment and generate revenue.
Adalikwu is one of such persons the industry has long waited for. The record of his stint in the Nigeria tourism industry is out there for all to see and verify – right from the days of the former governor of Cross River State, Mr Donald Duke's government.
With inherent characteristics and a trained mind for tourism, his growth across the chains of tourism development and administration at state and federal levels speaks volume of his person and dexterity. He possesses the excellent capability to turn around a seemingly near non-performing federal tourism agency to a global phenomenon.
Advertisement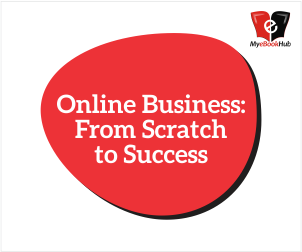 'Who is Adalikwu?' Adalikwu, a fellow of the Institute of Tourism Practitioners (ITP), who hails from Obudu in Cross River State holds a Ph.D in Public Administration and Management from Hamline University, St. Paul, Minnesota, USA. He has several certificates in various aspects of tourism from over 10 countries. His expertise spans through Tourism Planning, Policy and Development; Management Development and Training; Budget Planning and Implementation; Strategic Planning and several other areas that are significant to propelling growth and development for the tourism industry in Nigeria.
His track record in tourism and public administration dates back to 1991 when he was a Senior Research and Planning Analyst at the Cuyahoga County Planning Commission, Cleveland, Ohio, USA, before his return to Nigeria, and joined the Cross River State Ministry of Finance, Budget and Planning as Director, Planning, Research and Statistics.
He was at various times visiting/adjunct professor to various universities, including Metropolitan University, Minnesota, USA; Tamkang University Taipei, Taiwan, amongst others.
The tourism administrator who was instrumental to the establishment of the famous Calabar Carnival, which has gained international recognition, has held several positions – driving tourism in Nigeria. These included: General Manager, Administration and Strategy, Cross River State Tourism Bureau; Director, Administration and Human Resources Management (HRM), Cross River State; Permanent Secretary, Office of the Governor, Cross River State; Special Assistant to the Honourable Minister, Federal Ministry of Tourism, Culture and National Orientation; Assistant Director, Department of Domestic Tourism, Deputy Director, Department of Tourism, Federal Ministry of Tourism, Culture and National Orientation, Abuja.
His quintessential contributions to the reposition of the department of tourism in the ministry endeared him to everyone – both his colleagues and members of the private sector. He rose to the position of the Director, Domestic and Eco-Tourism Promotion Control Department in the same ministry, and was later moved to the Department of Int'l Tourism Promotion and Cultural as its Director.As a Director, he also oversaw the Programme Implementation Unit (PIU), (SURE-P) in the Federal Ministry of Culture, Tourism and National Orientation.
Before his current appointment, he was the Director, Policy Analysis, Research and Statistics (PRS), Federal Ministry of Water Resources from where he was appointed as the Acting Director-General of the Nigerian Tourism Development Corporation (NTDC).
A successful leader is the one who endured to prepare for the task of today for the sake of a better tomorrow for the good of all. Adalikwu could be said to not only have prepared, but also gathered the necessary experiences for his present assignment, which thus, poises the Nigerian tourism industry for a practical and unprecedented positive turnaround for sustainable growth and development.