IN the quest for the youth tourism advancement in Nigeria, the 8th edition of the annual Youth Tourism & Hospitality Leaders Forum is billed to hold on May 11, 2017 at Banquet Hall, Jogor Centre, Ibadan, Oyo State.
In a release, the convener and Managing Editor, Travelscope Magazine, Omololu Olumuyiwa, disclosed that a member of Federal House of Representative, Hon. Bosun Oladele, a respected man with passion for youth tourism empowerment will chair the occasion.
Among the notable tourism queens that have also showed interest in the event are Miss Tourism Kenya, Wendy Bella, Miss Tourism Ogun, Gift Nwakwo and Face of Africa Culture, Christbel Eniola.
"The primary object of the annual free event is to educate, motivate and promote the travel, tourism and hospitality sector with its social, cultural and economy values among the aspiring youths and stakeholders", Olumuyiwa said.
Olumuyiwa stated further "This year's edition of the annual Youth tourism forum as expected, will rally participants from all walks of life to a day of tourism education with aviation college scholarships for some lucky participants as usual".
Advertisement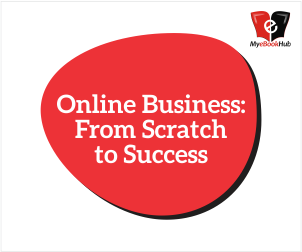 Among the confirmed speakers at the forum are Dr. Raphael Alabi, Coordinator, Tourism & Development Programme, University of Ibadan; Mr. Ibraheem Kukoyi, Dept. of Tourism & Hospitality Management, Federal Federal University of Agriculture, Abeokuta.
The Sales Manager, Kenya Airways-Nigeria, Abiola Bakare and Business Development Manager, Frank Idibia from Nogles Travel, an online travel company, will also be at the forum to highlights on their various services that will be of great value to the participants, travel agents and stakeholders in the travel industry.
The seminar in its eighth edition is expected to improve on the contents of the platform not only to reawaken youths to the plethora of opportunities in the tourism sector, but also to educate and link them up with stakeholders for gainful employment in different fields.
Olumuyiwa hinted that some of the beneficiaries of the aviation college scholarships who has successfully completed their programmes shall be decorated and presented with their certificates by the Director of studies, Stay Up Aviation Institute of Technology, Mr. Kenneth Oudah.
"Youth must be encouraged as they are the future of the tourism advancement in Nigeria and Travelscope Magazine will continue to work assiduously to see that youth tourism is given its rightful place in the scheme of things", Olumuyiwa concluded.