THE National Assembly has doubled the 2017 budget proposal of the National Rural Electrification Agency (NREA), raising the executive expenditure proposal for the agency from N16,137,871,005 to N31,044,204551 as contained in the Appropriation Bill passed last Thursday.
The legislature also partially increased the N40 billion proposed in the budget by the Transmission Company of Nigeria, TCN, to N42 billion, which is a difference of N2 billion.
In the budget, the agency itemised various projects for executions under the fiscal year, which include the rehabilitation, completion and construction of rural electrification projects across the nation.
The agencies under the Ministry of Power, which received various appropriations included: National Electricity Regulatory Commission, NERC; National Electricity Management Services Agency, NEMSA; National Power Training Institute, NAPTI; National Electricity Liability Management Limited, NELMCO; Transmission Company of Nigeria, TCN and National Bulk Electricity Trading (NBET).
The legislature also partially increased the N40 billion proposed in the budget by the Transmission Company of Nigeria, TCN, to N42.385 billion, which is a difference over N2 billion.
Advertisement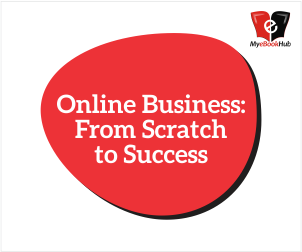 The appropriation bill also showed that the N2.718 billion allocated to the NELMCO was increased to N3.518 billion just as NAPTI budget proposal of N2.465 billion was reduced by only N127 million.
The National Assembly also appropriated a total of N3.725 billion to NBET as against N3.595 billion proposed in the executive bill, indication a an increment of N130 million.
However, the budget of NERC was reduced from N2 billion to N1.8 billion, by the National assembly.
Similarly, the N2.837billion allocated to MEMSA was also slashed to N1.129 billion by the
Meanwhile, the nation's 115 Foreign Missions have been allocated N66.7 billion in the 2017 budget passed by the National Assembly, last week.
The mission have suffered a huge set back in the past one year due to lack of financial support from the Foreign Affairs Ministry.
An analysis of the 2017 Appropriation Bill shows that Nigeria's Foreign Mission in New York led the list with the highest allocation of N2.077billion.
Washington followed with an allocation of N1.2billion. London received an allocation of N1.6 billion; Berlin N893.9million and Madrid N700.5 million.
On the flip side, Nigeria Foreign Mission in Columbo received the least allocation of N277.4million, followed by Nigeria Mission in Lome, with N270.4million.
In this category are: Freetown N260.61 million and Spain with a total allocation of 286.1million.
Meanwhile parastatals under the ministry are not left behind.
The Ministry of Foriegn Affairs Headquarters was appropriated with the sum of N10.9 billion, Technical Aids Corps, N3.7billion while Foriegn Service Academy N347.6 million.
Others are Institute for peace and conflict resolution with N1.1billion, Directorate of Technical Cooperation in Africa, N360.2million and Nigeria Institute of International Affairs with a total of 514million.