OYO State Governor, Senator Abiola Ajimobi, has urged the striking staff of Ladoke Akintola University of Technology (LAUTECH), Ogbomoso to end its industrial action in the interest of the students of the institution.
Ajimobi made this appeal on Monday, while inaugurating members of the Oyo State Education Trust Fund headed by Chairperson, Lagos Chamber of Commerce and Industry, Mrs Onikepo Akande.
Speaking, he asserted the commitment of the two owner states to addressing the challenges facing LAUTECH, just as he expressed optimism that a new governing council soon to emerge will drive the institution towards prosperity.
"Today, it is a worrying development that qualitative education which used to be the pride of the South West region has sadly regressed. While several reasons can be adduced for this unacceptable development, one thing is now crystal clear, that is, we can no longer live in denial of the parlous state of the education sector and its malignant effects on our society."
"This brings to mind the lingering issues surrounding Ladoke Akintola University of Technology, Ogbomoso. While the two owner states of Oyo and Osun are doing everything within our powers to quickly resolve the challenges associated with the institution, it is my hope that the striking teaching and non-teaching staff will give peace a chance and cooperate with us. They need to end the strike, give peace a chance and get students back to their lecture rooms at the earliest possible time," he said.
Advertisement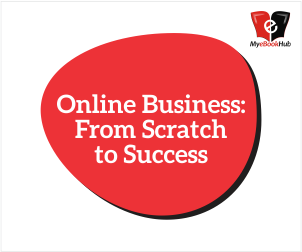 ASUU had commenced its latest strike to demand for payment of outstanding salaries and increased funding.
Meanwhile, Ajimobi charged the Oyo ETF to see to the successful completion of education intervention projects and mobilisation of funds to improve infrastructural facilities in schools and the education sector, in its entirety.
The Onikepo Akande-led ETF will derive fund from the Internally Generated Revenue of public institutions (IGR) in the state, Value Added Tax (VAT) accruing to the state and local government, fees paid by each student in private institutions, grants, donations and other sources as legislated in the Oyo State Education Trust Fund law 2016.
State Commissioner for Education, Science and Technology, Professor Adeniyi Olowofela, added that the fund was to engender involvement of communities and other stakeholders in developing the education sector.
On behalf of other members of the board, Mrs Onikepo Akande avowed commitment to complementing government's efforts in addressing the funding challenge facing states in giving attention to education and other sectors.
The Oyo ETF comprises representatives of the state Ministry of Education, Science and Technology, State Universal Basic Education Board (SUBEB), Parents Teachers Association (PTA), Nigeria Union of Teachers (NUT) and the state's tertiary institutions.