THE Kogi State chapter of the Peoples Democratic Party (PDP) on Monday said the confusion over the dissolution of cabinet and the purported sack of the local government administrators by the state governor, Alhaji Yahaya Bello, was a manifestation of "delinquent governance" by the governor.
The party said the governor's "rigmarole decision" on a sensitive issue that affects the lives of the people of the state was a hallmark of his administration brazen ineptitude.
A statement by the director research and documentation of the party, Achadu Dickson, said the drama over the dissolution had once again reinforced the party's position that Bello was not fit to govern the state.
The Party noted that the last two year of Bello's administration had been characterised by inconsistencies in policy making, adding that the weekend drama, has proven once again that the governor was not in charge, and did not have a mind of his own to govern a complex state like Kogi.
ALSO READ: BREAKING: And Buhari Stormed Benue
Advertisement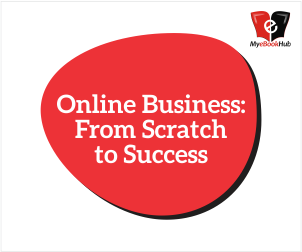 The party lamented the governor's past hasty decisions to destroy all roundabouts in the state capital, embark on an endless staff screening exercise, the planned sell-off of government properties, and all the governor's other inconsistencies in policies formulation have shown poor leadership and brought untold hardships on Kogites.
The PDP described Bello as a "kindergarten governor", whose administration lacked direction, stressing that he has no doubt driven the state to a dead end, with his "once chance" style of administration.
According to the party, Kogi state on daily basis now thrives in the news all for the wrong reasons, because the governor does not have what it takes to govern a Kogi State in this age of technological advancement and sound leadership skills required of a leader.
ALSO READ: Ekiti 2018: Taming The Brute–Coward Called Fayose
The PDP urged the governor to bury his ego by tendering an unreserved apology to the people of the state over his leadership inadequacies, lack of clear-cut policy, and for making the state a laughing stock in the comity of States.
The statement read, "Rather than continue with his trial and error kind of administration, where his subordinates call the shot, the governor should seek further knowledge in leadership and governance.
"Without mincing words, Kogi State is too big for Governor Bello to manage, the state will certainly be in more trouble if the governor is not replaced in 2019 by the PDP".
ALSO READ: BREAKING: Ambode Recommends 25-Year Jail Term For Rapists
The PDP called on the governor to pay salaries of workers in the state, urging the governor to quickly meet the demand of medical doctors in the state who have been on four months strike due to non-payment of their salaries.