THE Oluwo of Iwo, Oba AbdulRasheed Akanbi, has justified his decision to adopt the 'Emir', which is predominantly used by the Hausa-Fulani, instead of the 'Oba' used in the Yoruba culture.
Oba Akanbi, explaining the rationale behind his decision in an interview with the Nigerian Tribune said: "Has anyone researched into the meaning of Emir? Emir is not even Hausa or Fulani, it is an Arabic word. Arabic is an international language like English and French. Now, what does Emir mean? It means king. It means the same as Oba which the Yoruba find convenient to call me.
"If we are seeking true unity in this country, I don't see the reason why I cannot use 'Emir' which simply means my title in another language. To me, the unity of Nigeria is strengthened by our diversity. We should appreciate what God has given us through this diversity. How did you feel watching the Super Eagles take on Poland? You felt proud as a Nigerian, not as a Yoruba or Ibo or Hausa. That was a demonstration of the unity in our diversity. The team is made up of people from different ethnic groups and they give us results. I will not relent on this issue because I believe so much in it. That is why you will always see me among the Emirs today, the Obis tomorrow and back home among my fellow Obas."
ALSO READ: Easter: Senator Buhari Tasks Nigerians On Service To God, Humanity
On the view that the monarch is undermining Yoruba heritage by declaring Iwo town an Islamic town, the monarch said: "It is not right to say that I am making attempts to undermine the Yoruba culture. I have never made such an attempt and I never will. I am a Yoruba man before any other thing. I am a Yoruba Oba in Iwo, which is geographically located in Yoruba land, in the south-western part of Nigeria. Whenever issues like this come up, we need to seek clarification instead of making what I will call hasty judgment to score cheap points against a traditional ruler. But in fairness to those who see it from a different point of view, they only exercised their right to think and form opinions and air them.
Advertisement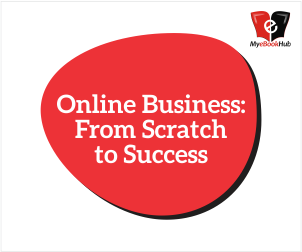 "People should go and research on when and how Islam came to Iwo and by whom. People should research on the number of Islamic scholars which Iwo has produced and who have contributed to and are still contributing to Islamic education. People should find out about all these before they go public to condemn what they have limited knowledge about. I am not bothered because whatever I say is not baseless. It speak from knowledge, which I invest in. Iwo is known for Islam and we are going back to the religion. I know what happened when I wanted to erect the statue of Telu at the entrance of the palace. It was widely condemned and it would have been pulled down if I had gone ahead to erect it. This showed that my people cannot compromise their faith for anything. Don't forget that there are also Christians here. In fact, Bowen University is owned by the Baptist Church. And that is the beauty of it. Islam is accommodating and friendly to others. That is what Iwo stands for. My being the Oluwo today is divine and I must not shy away from that reality. I am on the throne to make a difference. If the difference I am making is not palatable to some interests, how should that be my problem? It is not my problem."
ALSO READ: Atiku Declares Intention To Contest Presidential Poll Under PDP
On the issue of his penchant for controversy, Oba Akanbi said: "I want to tell you that I am not controversial. What is seen as controversy about me is the same thing which I have said earlier. When I was ascending to the throne, I came with a mindset that was probably not in alignment with the existing order. I did not come to the throne unprepared. I had a clear vision of what I wanted to bring to the palace. I had clear vision of where I wanted my town to be in my first year on the throne. I had a clear vision of the kind of transformation I wanted my town to witness by my 10th anniversary. If my vision and how I go about achieving it make me controversial, then I am good. My town is Iwo. I cannot be the Oluwo and the king of another town at the same time. I am the Oluwo and I must do all I can to make Iwo a distinct town that the whole world will know and appreciate. If the public now pays attention to me, the attention is to Iwo and I am happy for that."