SHEIKH Tajudeen Imam, Special Assistant (Special Duties) to the Ministerof Communications, Barrister Abdur-Raheem Adebayo Shittu, has described the Minister as a Sinking, Drunk Sailor.
Imam saif this in his rejoinder to the reaction of the Minister to his interview in the New Telegraph of Saturday April 7, 2018.
The rejoinder, personally signed by Imam, and made available to ReportersAtLarge in Abuja reads:
"My attention has been drawn to the reaction of the Minister of Communications, Alhaji Abdur-Raheem Adebayo Shittu, to my interview published in the New Telegraph of Saturday April 7, 2018.
Ordinarily, I would have ignored the uninformed and malicious insinuations contained in the said rebuttal, but for the benefit of those who may be misled by the Minister's outburst and infantile disclosures.
"For the avoidance of doubt, it is regrettable that Shittu is carrying on like a drunken sailor, a malady that enveloped him a few months back.  It is evidently clear that the Minister needs help, as he picks quarrel with his benefactors and loyalists at the slightest opportunity. Public spirited individuals should come to his aid before it is too late as his family members seem helpless in this regard.
For the records, the vacuous claim by Shittu that the party, the APC facilitated his appointment could only be true in his delusion. It was on record that the party hierarchy in Oyo State, under Governor Abiola Ajimobi was vehemently opposed to his choice as Minister in 2015. To underscore this fact, newspapers advertorials were placed to openly canvass against him.  So, if Shittu is now claiming that the same party brought him to office as Minister that could only be symptomatic of his character and lack of integrity that many people have complained about.
Advertisement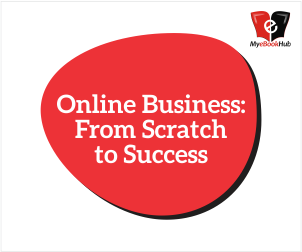 "In the same vein, Shittu's disclosures about the highly respected Sheikh Yakub, Alarama Aliyas Birni Gwari and other notables from Katsina State, is a direct assault on the person and integrity of President Muhammadu Buhari. In fact, it is a calculated attempt by Shittu in his power stupor to bring the President to disrepute and public odium. This is a man, who, when it is convenient for political reasons, calls Buhari his role model and mentor.
"Information in the public domain indicates that Shittu is a name dropper, and only interested in using the President's name for personal aggrandisement and to hoodwink political actors and unsuspecting people in Oyo State to get the APC's ticket ostensibly through the back door. It is on record that Shittu has lied against Mr. President severally for his selfish interest.
"Shittu also claimed in his feeble rejoinder that the position of Special Assistant, Special Duties he gave to me was initially penciled down for a serving career officer by the Federal Government.  If this is true, will it not be correct to hazard the guess that Shittu is a saboteur within, working against the Federal Government.  Little wonder, things were not moving as expected in his ministry. One only wonders, other things he would have done secretly against the government he took an oath to serve without fear or favour.
"As a matter of fact, if in contravention of clearly spelt out government directive, Shittu in his wisdom appointed me as a Special Assistant, don't I deserve to be adequately remunerated for 25 months of unblemished service to the Federal Government? It is instructive to note that for all advice I gave to him as a Muslim brother and an SA, he arrogantly turned them down. He behaves like Mr. Know All. In fact, the air of arrogance around Shittu as a Minister is simply indescribable, but I stayed on to see if I could be of help to him as a Muslim.
"All the innuendo contained in Paragraph Six of Shittu's lamentations in relation to 'contract that later degenerated' and other stuffs are incongruent to the issue at stake.  The issue on the front burner is the full payment of my emoluments for the quality services rendered as Special Assistant to him for 25 months. The substitution of name calling for good argumentation, to say the least, is unbecoming of a Cabinet Minister of the Federal Republic of Nigeria–it is least expected of a man who parades himself as a symbol of Islam.
"The allusion that the former Commissioner for Works in Oyo State, Dr. Yunus Akintunde, is Shittu's enemy raises the poser: Could human memory be this short? The man Shittu had been telling people that I and the erstwhile Special Assistant on Media, Mr. Victor Oluwadamilare, had connived with by 'disclosing sensitive and privileged information' is the same person who to the best of my knowledge supported Shittu morally and financially in 2015, when he had nothing.  It was the same Akintunde who brought the sum of N8 Million cash for the payment of rent for a duplex for the Minister at the Apo Legislative Quarters, Abuja before he moved to his newly acquired N280 Million residence in 2017 from ground zero in 2015!
"On the death of my wife and son in very harrowing circumstances, which the Minister found convenient to play politics with, it is my prayers that Allah will surely reward him accordingly, if it well to tow that line of thought. My deceased wife left four other children, the eldest being nine years old, and it is my responsibility to ensure that they are well taken care of. This necessitated the need to marry another wife so as to ensure that the children do not lack motherly care.  Most importantly, I took that decision to insulate myself from the kind of wayward, notorious and un-Islamic life style of Shittu with women, particularly since he was appointed Minister.
"It is a matter of concern that Shittu is a morally bankrupt person. I believe it should interest the Nigerian public that as soon as he became Minister, he took the former Treasurer of the defunct CPC in Oyo State, Bimbola as number four wife, ostensibly to compensate her for making party money available to him in the CPC days, albeit illegally. To the glory of Allah, Bimbola became pregnant. Shortly after, Shittu was again attracted to another 17-year-old girl called Amina. Shittu then called me and said he was no longer interested in Bimbola and her pregnancy. I strongly advised him against such a decision, telling him that such a move is un-Islamic and wicked, more so that he had no valid reasons for such a decision, but as usual, he refused bluntly.
To pave way for him to marry his latest catch, Shittu in his characteristic manner sent Bimbola packing with the pregnancy.  Shittu then abandoned Bimbola in the house they were living together and moved to another house.  He later clandestinely married Amina at a low key ceremony in Oyo in 2017. When he was challenged, Shittu gave reasons that were largely un-Islamic and also shameful.
"Shittu left Bimbola to suffer untold hardship before and after childbirth. It is curious that Christians took up Bimbola and her daughter's upkeep, before I rallied the support of the Prince & Princess Central Mosque Women Wing in Gudu District, Abuja, for further assistance for the wife and child abandoned by Adebayo Shittu in most horrendous manner.  Suffice to add that he neither showed up at the naming ceremony nor made any provision for their upkeep!
"To confirm Shittu's unreliability, he had started seeing the purportedly divorced wife, Bimbola discreetly.  To entice her back, Shittu paid the sum of N3.5 Million for Bimbola and her under-aged daughter to perform last Hajj, aside the N25 Million two flats he bought for her in Ibadan, Oyo State and a N3.2 Million American Spec Toyota Matrix car. Shittu was doing all of these while my own family was left to suffer working for him with all my capabilities.
"The veiled appeal to the people of Oyo State about the 2019 elections, and the so called credentials of Shittu, are all well documented and in the public domain.  There are no development issues or plans that Shittu could come up with, as it is a generally known fact that an analog person like Shittu has no place in a digital economy. Imagine, Shittu, a Minister of Communications CANNOT and DOES NOT know how to switch on and operate any computer device–laptop or desktop!
"Is it not strange that Shittu called me a 'Small Fry '? I must be a 'small fry 'indeed, because he is arrogantly sitting on my 25 months emoluments. But, I was not a 'small fry ' in 2013 when I held sway at his daughter's wedding that coincided with your 60th birthday anniversary.
"It is inconceivable that almost three years as Minister; Shittu is yet to pay for the cow slaughtered at his daughter's wedding, granted that he had no money between 2013 and 2015. Shittu is someone who hardly remembers the good things done for him, as it is his legendary trademark as an ingrate. For instance, shortly before his appointment in 2015, I was responsible for buying foodstuffs for his various household.  Yet, Shittu finds it convenient to call me a 'small fry '.
"On Shittu's appointment, I discovered to my shock that the dresses he brought from Ibadan were of poor quality and were badly sewn, unbefitting of his office.  To Shittu, he saw nothing wrong in his poor appearances being an educated illiterate. But, I came to his rescue as a 'small fry '! I commissioned an Abuja based fashion designing company, to produce nine pairs of modern Babaringa for the Minister. He took him more than one and half years to pay part of the charges, leaving a staggering amount unpaid till date. Shittu's unpaid debt unfortunately, has become an issue of ridicule to me, his facilitator and guarantor, both within the Estate and in the mosque, where I'm the Chief Imam in Abuja.
"It is incontrovertible whether Shittu likes it or not, that it is on record that I remain his indisputable guarantor -to our Northern clerics-for the office he presently occupies. If Shittu now gallivants all over the place like a ship without an anchor, the opportunity to put him where he rightly belongs beckon in no distant future, In sha Allah.
"It is however, important to advise Shittu to desist from his evil ways, as no amount of money spent on a wrong course would achieve any desired results.  Equally, all the Minister's evil machinations on me and others he unjustly targets, being coordinated on his behalf by Alhaji Lukman Onaolapo, Tajudeen Kareem, Malik Aderogba, Saheed Oladele and other co-travellers, shall amount to nothing.
"The continued search for Marabouts and Juju men  (Babalawo) across Nigeria will only end in shame. This trend, which I considered a dangerous one for the entire Shittu family, because of his desperation to become the next governor of Oyo State will only end in misery. Shittu should not forget that it is only Allah that gives power to whom He wishes.  From this latest developments, it is regrettable that Shittu's appearance as a Muslim is quite misleading and gravely unfortunate.
"For all those supporting Shittu on this destructive move, particularly against me and by extension, leading him astray from the holy ways of Allah for pecuniary interest, shall not evade the wrath of Allah, in this life and in the hereafter.
Meanwhile, Shittu should be rest assured that the battle line has just been drawn."