THE Peoples Democratic Party (PDP) has told former President Olusegun Obasanjo that the concerns he raised in respect of the former ruling party, have been extensively addressed as the party has been refocused and repositioned.
Obasanjo had on Thursday in Abeokuta warned Nigerians not to accept the call for forgiveness by the PDP for allegedly taking the people for a ride, saying while the party had sought forgiveness, it did not deem it fit to discipline members who according to him, used eight years to bring woes to the country through poor governance.
But in a statement issued by Kola Ologbondiyan, its National Publicity Secretary in Abuja on Friday, PDP noted that already, the party's reforms and rebranding efforts, particularly, the full entrenchment of internal democracy, all-inclusiveness and re-engineered mechanisms for good governance, have returned the party to the much desired political platform that represents the wishes and aspirations of Nigerians ahead of the 2019 general election.
It said in the last five months, since the coming of the new leadership, under Prince Uche Secondus, the PDP had undergone extensive re-engineering indirect responses to suggestions, criticisms and wide-range of constructive counsels from Nigerians across the board.
The statement added: "The transparent processes, leading to the peaceful conduct of an open, credible, free and fair governorship primary in Ekiti state, at a time when other political parties are enmeshed in impunity-induced crisis and violence, is a loud testimony of the democratic credentials and principles of the repositioned PDP.
Advertisement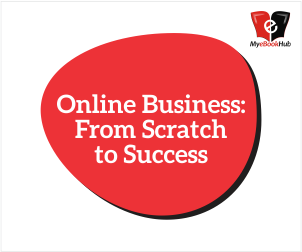 "Furthermore, the reconciliatory efforts of the Governor Seriake Dickson's committee as well as the rebuilding of the party, through the Contact and Integration committee, are yielding tremendous dividends as manifested in the mammoth crowd that graced our rallies in Jigawa, Katsina and Osun states.
"Our party remains the only political platform with genuine followership and structure in all the electoral wards across the local government areas, states and the six geopolitical zones in the country. It is also instructive to add that majority of Nigerians still identify with the PDP as the vehicle for national cohesion, unity, economic prosperity and personal freedom of our citizens.
"Furthermore, our initiative towards the nation's economic recovery has commenced with the development of a robust and all-inclusive blueprint that will reopen the currently locked-down economic space, redirect the productive energies of our citizens through deliberate wealth creation policies and opportunities in all sectors.
"Moreover, the repositioned PDP remains resolute in defending the rights and freedom of Nigerians, irrespective of their ethnicity, creed or political persuasions, against the unrelenting impunity, violations and dictatorial proclivities of the dysfunctional All Progressives Congress (APC) and its incompetent Federal Government. This is in spite of the harassment and persecution of our leaders and members as well as unbridled smear campaign against our party.
"Today, the repositioned PDP remains the best channel for the coalition of true democrats who are desirous of removing the incompetent Buhari Presidency from Aso Rock, through the ballot, come 2019."
The PDP therefore beckoned on all good spirited Nigerians, including those in other political folds, to jettison all personal interests and rally on "our rebranded and people-oriented platform to rescue our nation from the shackles of deceits, beguiling, hunger, starvation, bloodletting and wanton killings which have become the hallmark of the APC administration."