GOOGLE has open applications to non-profits in Nigeria using tech to provide social solutions, in an ongoing Google Impact Challenge.
It will be recalled that the challenge, first in Africa, was launched in Lagos last Wednesday, May 23, 2018, during which Google announced a $6 million commitment to help find the most innovative not-for-profit African organisations using technology to solve societal problems in Africa.
"This is the first time we are running a Google Impact Challenge in Africa. Many African non-profits are doing great work with real impact and we're keen to shine a light on them, and give a financial boost to innovative projects and ideas.
"We believe technology can help local and national organisations to better reach their goals and solve some of the continent's most pressing challenges, and we are eager to back people who are using technology in new ways to make a positive difference in their communities.
"We also want to highlight the healthy state of social enterprise in Nigeria today, and encourage non-profits to consider how technology can help them reach their goals," Google Country Marketing Manager Affiong Osuchukwu said at the launch.
Advertisement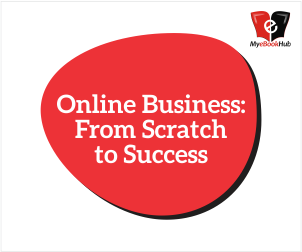 On the heels of the announcement, Google says it is issuing an open call for non-profits in Nigeria to apply to receive their share of $2m in funding. Four non-profits in Nigeria will stand to win $250 000 each, while 8 runners up will each get $125,000, the tech giant said.
Google says it is identifying non-profits using technology and innovation to tackle complex global challenges. Therefore, non-profits who "understand the needs of marginalized and vulnerable populations" in Nigeria, and those who are bringing "change to everyone" through their work creating new and unexpected solutions to address inequities are encouraged to apply for the $2 million grants.
Part of the benefits accrued to grantees include supports that ensure they have the resources to sustain and scale. "In addition to funding, we connect our grantees to tools, products, and technical expertise from Google volunteers that accelerate their progress," the tech giant said.
Non-profits looking to participate in the application which closes July 4 are encouraged to apply at www.https://impactchallenge.withgoogle.com/nigeria2018 or g.co/nigeriachallenge
Winners are expected to be decided by a panel of local judges and a public vote. "The public vote provides a chance for the people to decide which organisation gets an extra portion of funding to help them impact their community," a written statement from Google explained, adding: "The winning non-profits will get cash as well as access to guidance, technical assistance and mentorship from Google, which they are free to take up should they so choose."
The Nigerian judging panel are: Chairman/CEO Channels media group, John Momoh; chairman/CEO, Zinox Technologies, Leo Stan Ekeh; Chief Executive Officer, Tony Elumelu Foundation, Parminder Vir; Rapper and CEO of Chocolate City Music Group, MI Abaga; Executive Director of Nigeria Network of NGOs, Oluseyi Oyebisi; Media enterpreneur, Mo Abudu, Ex-footballer and founder of the Kanu Heart Foundation, Kanu Nwankwo; Managing General Partner, EchoVC Partners, Eghosa Omoigui and Google Country Director, Juliet Ehimuan-Chiazor.
It will recalled that at Google for Nigeria in July last year, Google CEO Sundar Pichai announced Google's commitment to providing $20m funding to African non-profits over five years. This is the first initiative aimed at realising that commitment, Google said.
Although this is the first time Google Impact Challenge is launched in Africa, other challenges around the world have supported ideas ranging from smart cameras for wildlife conservation to solar lights for off-grid communities to a mobile application that helps to protect women from domestic violence, according information on the website dedicated for the challenge.