•As PDP Demands Her Repatriation To Face Charges
IN les than 24 hours after the immediate past Finance Minister, Mrs. Kemi Adeosun, turnes in her resignation letter, and President Muhammadu Buhari's subsequent acceptance, she has fled to the United Kingdom.
This was on the 70th day after Premium Times online news published a report, revealing that the former minister used a fake National Youth Service Corps (NYSC) exemption certificate to secure plum jobs.
A reliable source close to the former minister, informed The Guardian that, "after turning in her resignation letter, and Mr. President's subsequent acceptance, Adeosun worked throughout the evening till about 11pm when she left her office, after handing over to the Permanent Secretary in the ministry, Dr. Isa Momoud Dutse. Thereafter, she was taken to her home. Hours later, her protocol team returned to her home and took her to the Nnamdi Azikiwe International Airport, where she boarded a flight out of Nigeria."
However, none of Adeosun's media aides was willing to confirm or deny the story of her fleeing the country to Britain, where she holds the country's citizenship.
Most of them were still in shock over last Friday's resignation drama, which pitched them (aides) against the media. They kept on denying the resignation until the President accepted the resignation.
Advertisement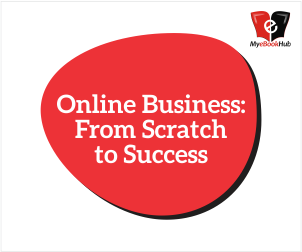 ALSO READ: Fake NYSC Certificate: At Last, Adeosun Opens Up
According to one, "I don't know anything about the former minister my brother. All of us in the Media unit are still buried in embarrassment, shame, shock and disbelief that the she could not confide in her own media team… I have never been taken for a ride like this. As we speak, I am still in deep shock and disbelief."
Before handing over, Adeosun briefed her successor, Mrs. Zainab Ahmed, the current Minister of State for Budget and National Planning behind closed-doors in her office and also cleared all pending files on her desk, including that of the Voluntary Assets and Income Declaration Scheme (VAIDS), another close aide told The Guardian.
Before indications began to emerge that she had fled the country, the Peoples Democratic Party (PDP), yesterday, alleged that the Federal Government had perfected plans to secretly move Adeosun out of the country to evade prosecution for forgery and deserting the NYSC scheme.
In a statement released by its national publicity secretary, Kola Ologbondiyan, the party said the plot to assist Adeosun to evade prosecution was borne out of fear by the Muhammadu Buhari-led administration that the former minister might open up on allegations of "humongous corruption being perpetrated in the financial sector."
It called on the international community to be at alert and ensure that the former finance minister "is repatriated to face justice in Nigeria should the Federal Government succeed in its devious plan."
ALSO READ: Full Text Of Kemi Adeosun's Resignation Letter
The PDP demanded an immediate open inquest into the records of the Finance Ministry under Adeosun, "to unravel all improprieties by the Buhari Presidency cabal, including alleged diversion of oil proceeds, fraudulent oil subsidy deals leading to high fuel price; depletion of our foreign reserves, embezzling of funds retuned by Switzerland and other huge sleazes in the ministry."
The party also insisted that Buhari be held responsible for all alleged "infractions in the Finance Ministry under Adeosun, as he appointed and retained her despite having information on the certificate forgery; a situation that confirms the decadence and lack of due diligence in the Buhari Presidency."
According to the PDP, "Nigerians already know that the Buhari Presidency is a citadel of iniquity with inherent proficiency in stealing, forgery and manipulation of processes."
Meanwhile, the Yoruba Council of Elders (YCE), yesterday, commended Adeosun for resigning her post.
In a statement, the Secretary General of YCE, Dr. Kunle Olajide, said Adeosun deserves commendation for her boldness in tendering her resignation because there were government officials, who had been accused of one fraudulent practice or the other, who refused to bow out and are still in government.
ALSO READ: Buhari Accepts Kemi Adeosun's Resignation
According to Olajide, "YCE received the news of Adeosun's exit from the cabinet with sadness and joy. It was with sadness because she was exiting office in an inglorious circumstance. Her pedigree and antecedent as mentioned in her resignation letter, however, speak volume of her confidence, character and capability.
"Born and raised in the UK, she came to Nigeria at 34, but she did not know Nigeria enough. She trusted Nigerians but unfortunately, she fell into the hands of dubious people, who allegedly obtained fake NYSC certificate for her."