Eiti State Governor-Elect, Dr Kayode Fayemi, has set up a 37-member Inauguration Committee, charged with the responsibility of organising a hitch-free ceremony to usher in the new administration on October 16th, 2018.
The Committee is to liaise with officials of the outgoing administration and relevant agencies and stakeholders for proper coordination and execution of a successful inauguration ceremony.
According to a statement by the Special Adviser on Media to the Governor-Elect, Mr Yinka Oyebode, members of the committee come with ample experiences from the public and private sectors.
ALSO READ: Breaking: Ekiti Tribunal Moves Suit Challenging Fayemi's Victory To Abuja
The Terms of Reference for the committee members include: develop a framework for formal communications with relevant government agencies and stakeholders for a smooth inauguration ceremony; design and implement programmes for the inauguration ceremony; carry out a comprehensive assessment of facilities and venues for various events; ensure thorough supervision and excellent delivery of outlined events and activities leading to a successful ceremony.
Advertisement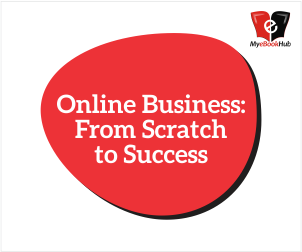 Other tasks include guest management, media coverage; crowd control; security and general entertainment.
Members of the Inauguration Committee are: H.E. Erelu Bisi Adeleye- Fayemi; Mr Biodun Oyebamji; Chief (Mrs) Kemi Olaleye; Mr Akin Osho; Mr Yinka Oyebode; Mrs Funke Falodun; Mr Ayodeji Ajayi; Mr Tade Aluko; Mr Akin Rotimi; Mr Ayo Adegbite;  Mr O'seun Odewale, and Mr Hakeem Jamiu.
ALSO READ: Ekiti Decides: What Obasanjo Said About Fayemi's Victory
Others include: Mr Tolu Ibitola; Major Tajudeen Awe (rtd); Mrs Sola Salako-Ajulo; Mrs Bolaji Olagbaju; Dr Opeyemi Ogunsakin; Barr. Kola Amire; Mr Kunle Dada; Mr Sanmi Omiata; Mr Tokunbo Adeparusi; Mrs Oluremi Ajayi Alhaja Mariam Ogunlade; Mr Jaiye Opayemi; Mr Gbenga Agbeyo; Chief Folorunsho Olabode; Hon Biodun Omoleye; Mr Shittu Olajide; Barr Biodun Fasakin; Princess Teju Okuyiga; Hon Oladapo Karounwi; Chief (Mrs) Moni Afuye; Hon Adekunle Adeniyi; Brig-Gen Ebenezer Ogundana (rtd); Mr Gbenga Atiba; Mallam Akeem Bello, and Mr Seyi Aiyeleso.