VICTOR Imagoro Foundation VIF has extended its hand of charity to the Internally Displaced Persons IDPs camp in Abuja. He presented some relief materials to them over the weekend
President and Founder of the foundation, Victor Imagoro, during the charity visit to the camp at Durumi, Area 1, Garki, Abuja, on Saturday, expressed his heart-felt appreciation to the heads of the camp and the host community.
He said the Durumi community has demonstrated great kindness to have granted the foundation access to share a wonderful time with them in such condition at the camp.
Speaking further, Imagoro said: "We are a people of kindness and love. We will not relent in demonstrating this great virtue".
He added that as Nigerians prepare to participate in the 2019 general elections, what matters most is not the attractive fanfare of an electoral victory but the truth to the promise of a better livelihood for the citizens.
Advertisement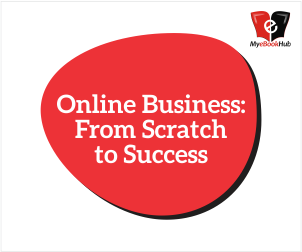 Adding, he emphasised that: "Imagoro Foundation does not only care for the poor and less-privilege, but also the practical demonstration of the utmost principle of giving back to society, with the thankfulness of a gracious heart."
ALSO READ: EFCC Probes Borno Commissioner Over N222m Scholarship Funds
While emphasising on the increasing pressure on the present economic space which is greeted with high level of hunger and poverty, Mr Imagoro said: "the present administration seems to be helpless in addressing this important responsibility", adding that "This was why the foundation came up with some patriotic Nigerians to step in and contribute, in any measure, to support the most vulnerable in our society".
According to him: "This is the fundamental principle on which the Victor Imagoro Foundation was established. And, as lovers of sacrificial leadership and good governance, which is what Nigerians desire, this Foundation is commited to patriotic responsibility".
In a related development, the Foundation explained that it identified with the passion, shared ideals and leadership principles of the Presidential candidate of the Peoples Democratic Party PDP, His Excellency, Akhaji Atiku Abubakar, describing him as "a competent and committed Nigerian with the required master plan, vision and passion to turn things around".
Imagoro however promised the displaced persons that the foundation would constantly keep in touch with them and not leave them alone.
"Be assured that Victor Imagoro Foundation is with you. We equally want you to know that Alhaji Atiku Abubakar cares for you. The few items and support materials we have brought here are courtesy of Victor Imagoro Foundation. I therefore commend your relentless effort in standing for what you believe is the best for you and Nigerians", Imagoro said.
He also assured IDPs that Atiku Abubakar will not disappoint in fulfilling his promises to them, saying that the foundation and Atiku will collectively work towards a better government and leadership in Nigeria.