THE Securities and Exchange Commission (SEC), said Thursday it was currently working in collaboration with major stakeholders in the market to set up a committee that would proffer solutions to problems associated with identity management.
Identity theft is the deliberate use of someone else's identity, usually as a method to gain financial advantage or obtain credit and other benefits in the other person's name, and perhaps to the other person's disadvantage or loss.
Besides, the commission stressed the need for investors to participate more in the e-dividend exercise and reduce the huge unclaimed dividend portfolio in the domestic market.
The Acting Director-General, SEC, Ms. Mary Uduk, while addressing journalists after a two-day Capital Market Committee Meeting, in Lagos, yesterday, said identification management challenges encountered in the market would soon be over, nothing that the Commission is poised to addressing the problem head on.
Uduk also disclosed that the forbearance window for multiple subscriptions and forbearance for shareholders has been extended by another year from December 31, deadline.
Advertisement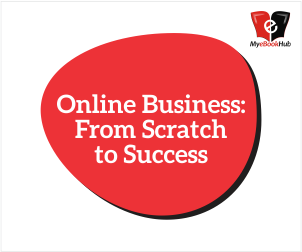 According to her, the extension will help more investors to embrace the exercise, thereby reducing the increasing rate of unclaimed dividend, and boost compliance currently put at 2.5 million.
"I am delighted to report that on the lingering issue of multiple subscriptions and forbearance for shareholders with multiple accounts, the CMC agreed that the forbearance window should be extended by another year from the December 31, 2018 deadline previously communicated. We expect investors to take advantage of this opportunity to claim their unclaimed dividends and bonuses."
Furthermore, Uduk explained that the Commission is set to take enforcement actions against any persons engaged in trading in the shares of public unlisted companies outside a recognised securities exchange, as provided by the rules as part of efforts to eliminate underhand dealings.
On the need to grow the market for trading in securities on unlisted public companies, she said the commission is making concerted efforts in collaboration with CAC and other stakeholders to assist public companies that are yet to register their securities to do so without much difficulty.
"In furtherance of the commitment to develop a vibrant Commodities eco-system, the Commission has commenced the implementation of measures to strengthen regulatory capacity by establishing a Commodities Division. Other recommendations of the Committee have been broken down into implementable plans with set timelines.
"An interesting development in the commodities sector is the innovative solution developed by AFEX Commodities Exchange Limited (AFEX), and its partners regarding the use of Blockchain Technology to streamline the process of financing agriculture to Smallholder farmers and other players in the commodities markets.