NATIONAL Christian Elders Forum (NCEF) and Nobel laureate, Prof. Wole Soyinka, have thrown their weight behind Chief Olusegun Obasanjo's call for an end to insecurity in the country.
While NCEF agreed with the former president that Boko Haram and herdsmen activities have become a tool to Fulanise West Africa and Islamise Africa, Soyinka said the country was undergoing horrendous descent to the abyss. This is even as Southern and Middle Belt leaders kicked against plans by the Federal Government to float a Fulani radio station that would broadcast only in Fulfude.
The NCEF insisted that the Federal Government had not done enough to convince people that it has no Fulanisation agenda and to Islamise the country through Jihad.
Obasanjo had in a keynote address at the Cathedral Church of St. Paul's Anglican Church, in Oleh, the administrative capital of Isoko South Local Government Area of Delta State, warned against a plot to Fulanise West Africa and Islamise Africa through Boko Haram exploits.
Vanguard reported the chairman of the forum, Elder Solomon Asemota, SAN, saying: "We are behind Chief Olusegun Obasanjo one hundred per cent on his comments that Boko Haram insurgency and herdsmen crisis had become an agenda to 'Fulanise' West Africa and 'Islamise' Africa."
Advertisement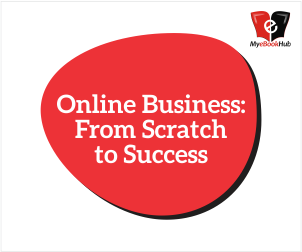 Asemota said his group, which comprises retired professionals from different fields of human endeavour, including very senior army generals such as former Defence Minister, Gen. Theophilus Danjuma (retd), has actually done a position paper on the issue to two former Heads of State for them to arrest the drift of the nation.
The group said: "We wrote to former Head of State, Gen. Yakubu Gowon (retd) and former President Olusegun Obasanjo because we are convinced that unless there is genuine reconciliation over two conflicting ideologies in the country, the current security challenges will not only continue but will also escalate because we are at war with ourselves unnecessarily.
"Again, I say we support President Obasanjo a hundred per cent. In fact, I am of the feeling that he made the statement after reading the letter I sent to him on the issue. He understands that the current government is promoting Sharia ideology, which is at variance with democratic norms.
"Anybody who does not understand what we are saying should visit our website and see for him/her self the agenda this government is pursuing. What is baffling though is the fact that two eminent Christian leaders (names withheld) are the ones promoting the Islamic cause. Where are the Muslims?"
Meanwhile, Nobel laureate, Professor Wole Soyinka, has thrown his weight behind President Obasanjo's concern over the insecurity fuelled by Boko Haram, herdsmen and bandits in the country.
Speaking at the United Bank for Africa, UBA, symposium tagged: "Africa's history redefined: Our past, a path to the future, Soyinka said there was nothing wrong with the former president's statement that Boko Haram and herdsmen have become a tool for Fulanisation of West Africa and Islamisation of Africa.
He said: ''I see that the government is not happy with the statement made by former President Obasanjo. Now, everybody knows me and Obasanjo, and at the same time, I think we should be very careful not to be too dismissive or even abrasive.
''Obasanjo was calling for a meeting of stakeholders to tackle some of the very serious aspects of social malaise this country is undergoing. He was talking about kidnapping, talking about youth suicide and stating that it is about time, Nigerians across the board, irrespective of ideology, polity, religion, sit down and tackle these issues immediately; and I will suggest that even more immediate.