A nationalist and elder statesman, Chief Deji Fasuan has applauded the Governor of Ekiti State, Dr Kayode Fayemi for his vision at bringing out a cultural policy. The policy is aimed at reviving and resuscitating the pristine values, ethics, norms, mores, heritage and the tradition which Ekiti is noted for.
Chief Fasuan, the Jagunmolu of Ekiti State and one of the foremost elders who worked earnestly for the creation of the State made this remark while taking the Director-General, Ekiti State Council for Arts and Culture, Ambassador Wale Ojo-Lanre on a tour of his house in Afao Ekiti after the celebration of Aeregbe Festival, on Saturday 7 September 2019.
Chief Fasuan, the Chairman of the Festival and who occupied his seat at the venue fifteen minutes to the 12 o'clock noon of the commencement of the programme at the palace of Alafao of Afao, pointed out that Governor Fayemi's cultural policy is excellent, well initiated, as being implemented by the Ekiti State Council for Arts and Culture is serving as an elixir to the gradual strangulation of the Yoruba tradition and culture.
He urged Governor Fayemi to lubricate, fasten and reinforce the framework and mechanism of his cultural policy for sustainable development and intergenerational perpetuation.
Chief Fasuan commended the Alafao of Afao, Oba Joseph Ademilua, his Chiefs and the people of the town for the promotion of the Odun Ijesu Oba, a hitherto private event of the Kabiyesi to a Community festival and called on the indigenes of the town to come home next years for a grand celebration of the festival.
Advertisement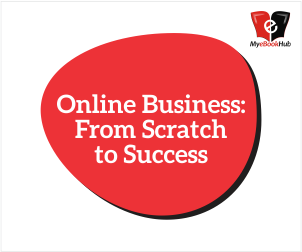 He disclosed that he has noticed a gradual positive change in the behavioural pattern of Ekiti people and the emerging cultural festivals revival in the state which means that the cultural policy launched by the Governor is working.
Chief Fasuan, while taking the Director-General and his entourage on the tour of his house, an eco-tourism enclave, revealed that his passion to ensure that the sustenance of the culinary aspect of Ekiti cultural heritage prompted him to inaugurate "Breakfast in the Jungle " a yearly event which is being hosted by him annually in the month of December when over 300 Ekiti elders would converge on his house, cook, pound and eat pounded yam inside the jungle within his compound in Afao.
He disclosed that this year's event would witness an innovation because 'we shall admit and allow younger people to be part of the participants and be aware of the motive behind the culinary cultural event."
Ojo-Lanre earlier in his speech at the palace of Alafao tasked the indigenes to embrace and promote the cultural festival in their town because of its ability to lubricate wealth, generate revenue and stimulate development.
He assured them that Governor Kayode Fayemi has repositioned the Ekiti Council for Arts and Culture to brand these festivals and enhance cultural activities in the state for empowerment and development.
Ojo-Lanre thanked Chief Fasuan for the invitation to his eco-tourism enclave which he described as ' an awesome cultural garden in Ekiti painstakingly nurtured, groomed and tended over the years by a rare Spartan Ekiti idol and leader, which contains indigenous flora of cultural- tourism relevance which must be kept for intergenerational relevance."