Gbolahan Olalekan, a Canadian-based estate Surveyor has raised an alarm over threats to his life and that of his wife and children in Ibadan, the capital of Oyo State, Nigeria.
Olalekan who left Nigeria in 2018 for United State in a letter forwarded to National Insight online said his children and wife who are in Nigeria are living in fear of being attacked by hoodlums who are constantly visiting his home in search for him.
He added that he cannot go home with his family as the hoodlums threaten to kill me anytime they set eyes on him.
Narrating how it happened the property consultant said  he bought  four plots of lands around Soka Area of Ibadan  from Alhaji Lateef Tajudeen  at N5million Naira  in 2014 and collected all the necessary document from Alhaji Lateef.
"In November 2017, I  sold the land to Dr Falade who had any intention of erecting a building on it for N6.1M and I bought another land for N5.8M in Akobo area of Ibadan with the intention of re-selling to another buyer in the future.
Advertisement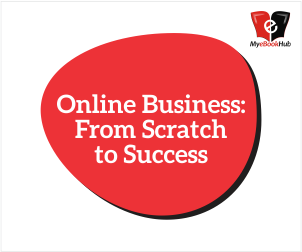 "On January 25th 2018 called to inform me that the worker working on the erection of  the hospital building on the land was disrupted by hoodlums suspected to be thugs of National Union of Road Transport Workers, he told me that the land belongs to their boss and that they had dropped his number on the placard on the proposed hospital site. They injured some of the workers while others fled for their safety.
"We called the phone number and it  was picked by  Alhaji Giwa Betiko  popularly known as Kairo,  Kairo is known for his hooliganism in grassroots politics, he is highly connected and often get away with any act', we discussed and we both agreed to meet the following day at Olomi Area, we visited his house on 14th Feb and after explaining how we bought the land and shown him the document, he yelled at us and said we should go and bring N2.5m if we want to erect anything on the land. He claimed that the land belongs to his grandfather and was wrongly sold to me.
"After a while he tapped his finger twice and his boys brought plank, they beat us and threw us out of the compound, seized the document of the land and our phones, we found our ways to the nearest hospital and for medical treatment after which Dr Falade reported the case at Orita Challenge police state where we were asked to write a report.
"We visited Alhaji to update him and he promised to take the matter up with Alhaji Kairo, even though he knew Kairo was a notorious person, he also advised that we get a good lawyer to handle the case in the court of law , a few weeks later we heard Alhaji Lateef was killed by unknown gunmen and I  was also being threatened on phone.
"On 30th  March I  received a call from my wife that some fierce-looking guy came to my house and she told them that I was away on a business trip to Lagos, they slapped her  and ransacked my house , the following day I started receiving threatening calls from suspected paid assassins., the development forced me to travel to Port Harcourt and later the United State of America  and later to Canada on 9th May 2018.
"My wife do tell about strange people visiting my house to ask of me and just last week when I called her to see how they were faring she told him that some set of hoodlums came asking for me  and threatened to kill me if they ever set their eyes on me  again  She advised me to remain in Canada and I want Canadian government to protect me by allowing me to stay here and enjoy a good life."