Minister of Labour and Employment, Senator Chris Ngige, said 2020 is a year for the Igbo of South-East to know how to play their cards well.
The Sun Newspapers quoted Ngige as saying in an interview: "If they play their cards well, fine. Other Nigerians will say on a moral high grounds please let us give it to the South East. But if they start playing cantankerous politics and politics of bitterness and politics of hatred, the other Nigerians will be afraid to give it to them. We are all human. They will be afraid. As I speak to you I know those who have spoken to me and said that they are afraid."
He added that "Politics is a game of numbers. You don't stay in your bedroom and they bring power and give you. No! You must ask for it. You must stand up and struggle. You must show the qualities of a man who can utilize power for the benefit of all. So, when the southern portion of APC does that, the rest will be left with our other brothers to judge. But even in the southern part of APC have not shown that they want their brothers to take it. They have not embraced this party.
This idea of IPOB singing secession is frightening some people. So, the sooner the Igbo via their organizations like Ohanaeze, Aka Ikenga, Ndigbo Lagos, Enyimba and the rest of them, the sooner they tone down the way they talk politically, the better for all of us. I am an Igbo man. If an Igbo is to be president or nominated by Nigerians to be president I will be very happy about it because I believe that Igbo people work hard. I believe that they are ingenious. I believe that they are dexterous. I believe that we are peace lovers and nationalistic like our founding father Nnamdi Azikiwe but we have lacked the politics of Nnamdi Azikiwe. That is what is missing. So, the sooner the Igbo come back to the politics of Nnamdi Azikiwe, with a heavy dose of nationalism in it, the better for us.
On marginalization, Ngige said "some Igbo love appointments. They like egoism. But your brothers have gotten appointments before and they didn't use it for the benefit of your zone. Your brothers were secretary to the government, senate presidents, deputy speakers, ministers of finance and managers of the economy, ministers of aviation, and they didn't get anything for you in 16 years. Your roads are very bad. If not that I did federal roads in Anambra State, Anambra State roads were the worst in the federation when I came. Your brothers held all these positions when I came. They didn't build your Second Niger Bridge for you. It was when your brothers became Labour Minister and Minister of Science and Technology, and Foreign Affairs that we spoke to our federal executive council and President Buhari showed compassion and put Second Niger Bridge as one of the five flagship projects of the nation. Over N300 billion is committed on that bridge and access roads into it and everything.
Advertisement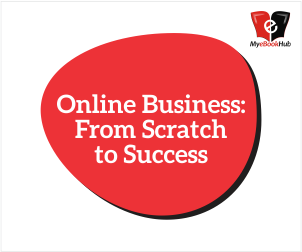 "The five flagship projects are Lagos-Ibadan Road, Second Niger Bridge, East-West Road, Abuja-Kaduna-Kano Road, and Mambila Power Plant. These five projects are being funded from the Sovereign Wealth Fund and other funds of the country. Yet when your brothers were the Secretary to the Government of the Federation (SGF), Senate President, Deputy Speaker, Finance Minister and Coordinating Minister of the Economy, they didn't do it. He also gave me N7 billion now for the rehabilitation of your airport; to upgrade it to international status. Yet you have produced three Ministers of Aviation from your zone. You have produced Njeze, Chidoka, Stella Oduah –– all three Ministers of Aviation under PDP government. They didn't do it. The one they did was a ramshackle job that we are even going to use this N7 billion now to finish up everything. Put runway light, navigational aid equipment, the runways of international status and even the international wing arrivals and departure halls.
"So, I don't know what they mean by marginalization. When we started newly, some of them came to me and said 'oh we would have wanted you to be Minister of Works or Minister of Health. This portfolio given to you is nonsense portfolio' and I looked at them and laughed. They are very mercantile in their thinking. Mercantilism, money, contracts; that's what they are thinking about. And I used to tell that in other climes, Minister of Labour and Employment is the Number 3 minister in the portfolio. Just like if you go again to other climes, Minister of Foreign Affairs, in America they call it Secretary of State, it's the Number 1 minister. Secretary of State in America is Number 1. If you got to some other climes, Minister of Science and Technology is Number 2 in China. If you go to some other climes, Labour and Employment Minister is in charge of employment; he is in charge of social security programmes, giving those who have not employed money."
Ngige also revealed that Igbo can contest fairly if they do what is called a stitch in time saves nine.
"Their presence in APC is not strong enough. So, they have to join us that are there. We have been going on campaigns. We have been begging them to come. That is the assignment I gave to myself since 2011. I was the one who campaigned to Okorocha, Izunaso, Annie Okonkwo and they agreed to follow us and joined us in the negotiation. Okorocha was an APGA governor then. So, technically I brought Okorocha, Izunaso, and others into APC because the first meeting that they attended, I was the one who introduced them at the meeting. It was a negotiation meeting and they came. They came with their one faction of APGA even though it wasn't a big faction. But it was a faction. So, it is never late to come because Okorocha after joining us at that time went and ran for the presidential nomination. So, let them come. It's a level playing ground for everybody."