CHRIS Evans has said that footage of a stunt filmed near a London war memorial over the weekend should not be broadcast.
Fellow show host Matt LeBlanc and a professional driver performed "donuts" near to the Cenotaph on Whitehall.
Speaking on Monday morning, Evans said: "That footage will definitely not go on the air, no question about it."
He added: "We're all mortified by it, so absolutely, one hundred percent, it should not be shown."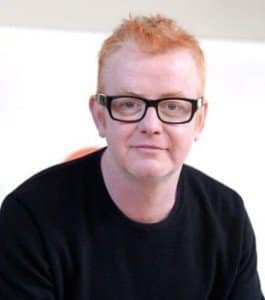 Later in the same interview, he clarified he does not have final say over which scenes will be broadcast, but said he suspected that other members of the production team would agree the footage should be left out.
"It's not my decision, but if it was my decision then I would say that particular scene shouldn't be shown, and I think that everybody will agree," he said.
Earlier in the morning, Evans apologised on air during his BBC Radio 2 breakfast show.
Referring to photos of the stunt printed in newspapers, Evans said he wanted to "apologise unreservedly for what these images seem to portray".
"They look entirely disrespectful, which of course was not and would never be the intention of the Top Gear team, or Matt (LeBlanc)."
Evans made the apology on Monday morning during his BBC Radio 2 breakfast show.
"Donuts" – which have previously been performed many times on Top Gear – usually involve rotating the rear of a car around the front, a technique caused by making the rear wheels of a car spin more quickly than the front set.
They often leave circular skid marks on the road and sometimes cause smoke to emit from tyres due to friction.
"The images on the front pages of the papers today – it doesn't matter what actually happened – what is important is what these images look like," he said.
"It does not look good at all. There have been some completely incendiary comments written alongside these pictures and I completely understand all this furore, but the Top Gear team would never, ever, do that.
"Retrospectively it was unwise to be anywhere near the Cenotaph with this motorcar," he added.
His comments came the morning after a former British military commander criticised the stunt during an interview to BBC Radio 5 live.
Col Richard Kemp told Stephen Nolan the war memorial should be shown "respect".
Col Kemp likened the Cenotaph to a "cemetery" and said he did not want to see any clips featuring the memorial in the final edit.
He added it "does not need to have people screaming around in cars and generating smoke from their tyres all over it".
A Top Gear spokesman said images taken by paparazzi made it look like filming had taken place closer than it had in reality.
According to BBC report the filming had been "agreed with Westminster Council in advance".
But Col Kemp said: "People like Matt LeBlanc and other stars of Top Gear could never give to this country, or their own country, what those who have died fighting for it have given and I think a degree of respect is due to them."
Earlier on Sunday, Chancellor George Osborne gave the Top Gear team a ticking off for making too much noise near Downing Street while he was writing the Budget.
The chancellor tweeted that a "noisy episode" was taking place near Horse Guards Parade on Sunday.