THE Executive Secretary of the Nigerian Christian Pilgrim Commission (NCPC), John Kennedy Opara, has said that 'Win a Trip to Israel' promo would create a platform that would enable every Christian to go on Holy Pilgrimage at no cost to the federal or state government.
He made this statement at a special day of prayer for Ekiti State and its leadership, as well as the launch of 'Win a Trip to Israel' (WATTI).
He explained that pilgrimage is meant for Christians who are spiritually rich, but materially poor so that they could have a divine encounter in Israel and have their faith renewed and strengthened.
Mr Opara stressed that aside the divine encounter which pilgrimage offers, it also helps in transforming the lives of Christians.
He posited that for the country to experience change across all spheres of life, the citizenry should be encouraged to participate in activities that would uplift their minds and bring about spiritual rebirth. He added that there was no way Nigeria could change except the individuals themselves are changed.
Advertisement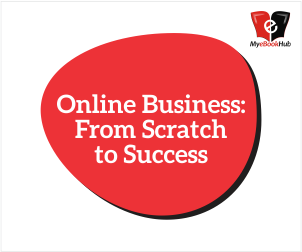 He expatiated that the 'Win a Trip to Israel' raffle ticket costs only 500 naira to enable as many Christians as possible to afford it and be able to participate in the raffle draw.
He urged the Christians to always pray for the leaders both at the state and federal levels.
In his remark at the event, the Director General of the National Lottery Regulatory Commission (NLRC), Mr. Adolphus Ekpe said that the vision of about two years had come to reality with the formal launch of Win a Trip to Isreal promo.
According to him, "Win a Trip to Israel is a Nigerian brand and should be embraced by all Christians".
The Director General spoke through the Zonal Coordinator South-West office, Ibadan, Mr Tayo Fsanhaumi
Mr Ekpe said that 'Win a Trip to Israel' promo was an innovation initiated through a Memorandum of Understanding (MoU) signed between the two commissions.
He explained that the idea was to ensure the sustainability of Christian pilgrimage by providing opportunity for the financially challenged Christians to perform the spiritual exercise at minimal cost.
Also speaking, Governor Ayo Fayose described pilgrimage as a veritable programme which provides Christians the opportunity of coming together to pray. He equally described pilgrimage as a spiritual exercise which enables Christians to have a lifelong encounter in the Holy Land.
The Governor who was represented by the Head of Service, Dr Gbenga Faseluka commended the NCPC for the noble initiative of 'Win a Trip to Israel' which offers the less privileged Christians the opportunity of embarking on Holy pilgrimage to Israel.
He thanked the Executive Secretary of NCPC, John Kennedy Opara for the choice of Ekiti State as the first state in the South-West for the launch of 'Win a Trip to Israel' promo.
He explained that the state government had provided tickets for the low income earners to enable them participate in the raffle draw.
Four winners emerged in Ekiti State following the raffle draw which was supervised by the Governor's representative as well as representative of the DG, National Lottery Regulatory Commission. Mr Awojolu Korede, Olowoyo Emmanuel, Adeniran Segun and Usha Ekwuagon. Two of the winners were physically present and were immediately given forms to fill by the NCPC officials