NIGERIAN President, Muhammadu Buhari, on Thursday, sent a list of 47 ambassadorial nominees to the Senate for consideration and confirmation.
The Senate President, Dr Bukola Saraki, who read the letter to the Senate, said President Buhari requested the Senate to approve the list at the shortest time possible.
"I have the honour to forward the attached list of 47 career foreign service officers as ambassador-designates for consideration and confirmation by the Senate of the Federal Republic of Nigeria.
"Copies of their curriculum vitae are attached. It is my hope that this will receive the usual prompt attention of the distinguished members of the Senate of the Federal Republic of Nigeria," Buhari said.
According to the letter, the list was made up of only career civil servants in the foreign service.
Advertisement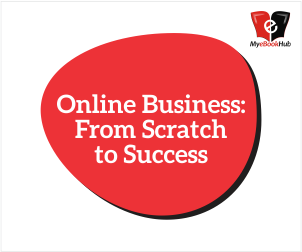 Meanwhile, President Buhari, still on medical vacation in the United Kingdom, has approved the appointment of his Special Adviser on Planning, Mr Ben Akabueze as the new Director-General of the Budget Office of the Federation.
According to a statement issued by Special Adviser to the President on Media and Publicity, Femi Adesina, in Abuja, on Thursday, Akabueze would take over from Mr Tijani Mohammed Abdullahi.
Mohammed will now serve as Special Adviser to the President on Planning, while continuing to work with the Minister of Budget and National Planning.
Both Mr Akabueze and Mr Abdullahi joined the Ministry of Budget and National Planning in February, this year.
The statement explained that their redeployment was part of an ongoing exercise aimed at further repositioning the ministry to effectively deliver on its core mandate.
The ambassadorial nominees
1. Obinna Chukwuemeka Agbugba (Abia)
2. Salisu Umaru (Adamawa)
3. Inyan Udo-Inyang (Akwa Ibom)
4. Okeke Vivian Nwunaku (Anambra)
5. Liman Munir (Bauchi)
6. Ndem Jane Ada (Benue)
7. Mohammed Hassan Hassan (Borno)
8. Martin Nyong Cobham (Cross River)
9. Janet Omoleegho Olisa (Delta)
10. Itegboje S. Sunday (Edo)
11. Olatunde Adesesan (Ekiti)
12. Lilian Ijeukwu Onoh (Enugu)
13. Manaja Tula Isah (Gombe)
14. Ngozi Ukaeje (Imo)
15. Bello Kazaure Huessini (Jigawa)
16. Enoch Pear Duchi (Kaduna)
17. Garba Baba (Kano)
18. Usman Bakori Aliyu (Katsina)
19. Umar Zainab Salisu (Kebbi)
20. Momoh Sheidu Omeiza (Kogi)
21. Kadiri Ayinla Audu (Kwara)
22. Balogun Hakeem (Lagos)
23. Inusa Ahmed (Nasarawa)
24. Ibrahim Isah (Niger)
25. Bankole Adegboyega Adeoye (Ogun)
26. Ibidapo-Obe Oluwasegun (Osun)
27. Ogundero Sakirat (Oyo)
28. Eric A. Bell-Gam (Rivers)
29. Attahiru Halliru (Sokoto)
30. Rahmatu A. Dunama (Taraba)
31. Musa Saban Mamman (Yobe)
32. Kabiru Bala (Zamfara)
33. Adamu Onoze Shuaibu (FCT)
34. Demenongu A. Agev (Benue)
35. Toko Ali Gongulong (Borno)
36. Ibrahim Hamza (Katsina)
37. Kenneth C. Nwachukwu (Imo)
38. Queen I. Worlu (Edo)
39. Emmanuel Kayode Oguntuase (Ekiti)
40. Paragalda Ilyasu Audu (Adamawa)
41. Lawan Abba Gashagar (Borno)
42. Olufemi Abikoye (Kwara)
43. Habu Abubakar Gwani Ibrahim (Gombe)
44. Rabiu Akawu (Kano)
45. Nonye Udo (Anambra)
46. Odeka Janet Bisong (Cross River)
47. Sonaike Adekunbi Abibat (Ogun)