THE Federal Government, on Thursday, gave 14 front-line solar developers a go ahead to generate about 1,125 megawatts, through solar, to the national grid.
The energy to be generated, is valued at 11.5 cents approximately N23.
Speaking in Abuja at the signing ceremony, organised by the Nigerian Bulk Electricity Trading (NBET), the Minister of Power, Works and Housing, Babatunde Fashola, explained that the price is expected to drop further as the technology grows better.
He stated that with the determination of the present administration to provide incremental, stable and uninterrupted power supply to Nigerians, all areas would be explored to deliver on this.
He said it was the policy of the government to utilise every source of energy, wind, solar, gas, coal, biomass to create a robust dynamic energy mix.
Advertisement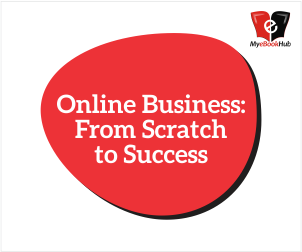 "We feel this is a good place to begin and we say that this pioneers have opened the door for other players to come in and we expect that the price will drop further as the technology gets better," the minister said.
While stressing the need for investors to ensure quality products in building their power infrastructures, he said "I want to say briefly that as you go towards the process of building, remember never to compromise quality, we must stop managing, we must insist on the best."
"This is an opportunity to ensure that our people get the best the sector has to offer to the real and responsive economy. Your investment in solar power today takes us to the global stage of nations committed to renewable energy."
Earlier, representative of the Pan Africa Solar Investor, Mr Marcus Heal, expressed the investors' readiness to provide uninterrupted power to Nigerians through solar.
According to him, the $1.75 billion investment is one of the largest investments in power infrastructure.
He observed that there was much to be done in the electricity sector, noting that Nigeria has all that is needed to improve on the sector.
He said "Nigeria will be among the developing world where her greatest energy is generated through sun."
The 14 developers are; Pan Africa Solar (75MW), Kastina; Nigerian Solar Capital Partners (100MW), Bauchi; Afrinigergia Power Limited (50MW), Nasarawa; Motir Dusable Limited (100MW), Enugu; Nova Solar 5 Farm Limited (100MW), Kastina; KVK Power (Nig) Pvt Limited (100MW), Sokoto and Middle Band Solar (100MW), Kogi.
Others are; LR Aaron Power Limited (100MW), Abuja; Nova Scotia Power Development Limited (80MW), Jigawa; CT Cosmos (70MWs), Plateau; eN Africa (50MW), Kaduna; Oriental Renewable Solutions (50MW), Jigawa; Quaint Abiba Power (50MW), Kaduna and Anjeed Innova Group (100MW), Kaduna.