THE number of Americans filing for unemployment benefits unexpectedly fell last week, hitting a three-month low as the labor market continues to gather momentum.
Initial claims for state unemployment benefits slipped 1,000 to a seasonally adjusted 253,000 for the week ended July 16, the lowest reading since April, the Labor Department said on Thursday. Claims for the prior week were unrevised.
According to Reuters report, claims are near the 43-year low of 248,000 touched in mid-April. Economists polled by Reuters had forecast initial claims rising to 265,000 in the latest week.
Claims have now been below 300,000, a threshold associated with a healthy labor market, for 72 straight weeks, the longest stretch since 1973. Claims tend to be volatile around this time of the year when automobile manufacturers normally idle assembly lines for retooling. Some, however, often keep production running, which can throw off the model the government uses to strip out seasonal fluctuations from the data.
A Labor Department analyst said there were no special factors influencing last week's claims data and no states had been estimated. The four-week moving average of claims, considered a better measure of labor market trends as it irons out week-to-week volatility, fell 1,250 to 257,750 last week.
Advertisement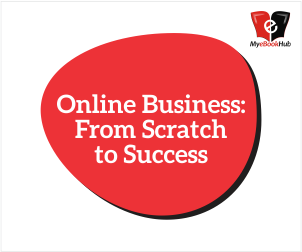 U.S. financial markets were little moved by the data, with investors' attention focused on a speech by European Central Bank president Mario Draghi.
The claims data covered the survey week for July's nonfarm payrolls. The four-week average of claims fell 9,000 between the June and July periods, suggesting another month of strong job gains. The economy added a whopping 287,000 jobs in June, the largest this year.
Labor market strength, characterized by the very low layoffs and solid pace of hiring, is boosting consumer spending, which in turn is providing a lift to economic growth.
According to a Reuters survey of economists, the government is expected to report next week that the economy grew at a 2.6 percent annualized rate in the second quarter, an acceleration from the 1.1 percent pace logged in the first three months of the year.
Although a separate report on Thursday showed factory activity in the mid-Atlantic region contracted this month, a surge in new orders and shipments suggested the worst of the manufacturing downturn was probably over.
The Philadelphia Federal Reserve said its business index fell to a reading of -2.9 this month from 4.7 in June.
Twenty-two percent of the firms, which participated in the survey, reported an increase in activity – three points lower than in June. Fifty-one percent of firms reported steady activity this month, little changed from June.
The new orders sub-index rose to 11.8 this month from -3.0 in June, with shipments rebounding to 6.3 from -2.1 in June.
Manufacturing has been hurt by a strong dollar and sluggish global demand, which have undercut U.S. exports, as well as efforts by businesses to reduce an inventory overhang. Lower oil prices have also weighed on manufacturing as energy firms cut back on capital spending in response to reduced profits.