THE ink has barely dried on Professor Charles Uwakwe's appointment letter as the Registrar of the National Examination Council (NECO) when some persons decided to confirm the fears that we are yet to surmount our ethno-religious pettiness.
That confirmation came not from the Minna, which is the headquarters of NECO, but in Abuja where a ragtag group under the aegis of Citizens Advocacy for Equity and Educational Development besieged the ministry of education to demand the voiding of Professor Uwakwe's appointment as the council's chief executive officer.
This demand would have automatically had my sympathies if members of the group had marshalled compelling facts and evidence on why the seasoned educationist is not worthy of performing the important national assignment that President Muhammadu Buhari has entrusted to him. Had the barely articulate spokesperson of the group come up with such one would have been pressed to consider investigating the claims made.
But they did not accuse him of plagiarism or stealing research work. They did not prove he engaged in theft, conflict of interest or that he once abused the offices he once held in any capacity. They could not even accuse him of that very cheap crime of being a mole for the opposition.
Instead, Uwakwe's crime was being of southern extraction. This was further aggravated for the protesters by the singular fact that since the inception of NECO no northerner has ever held the position that the university don is now occupying – for them it is sacrilegious that four southerners in a row would have successively pilot the affairs of the examination body. This sacrilege became a mortal sin when they consider that NECO is located in the north and a professor, who had lived most of his life in the University of Ibadan, is now to call the shots there.
I don't know how other Nigerians view the protest seeking Professor Uwakwe's ouster even before he had resumed but I cringe at the very thought that some people actually came together to contemplate marshalling these sickening arguments. The first question I asked was: did these guys read the criticisms all over the place about how President Buhari populated his appointments with northerners and adherent of a particular faith? Are they seriously suggesting that the concept of Federal Character should be jettisoned simply because NECO is not located somewhere in Badagry or Aba?
Advertisement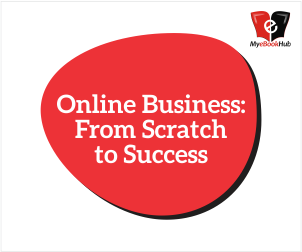 One must also ask if these champions of geo-zones oriented appointment are willing to protest to demand that any northerner occupying a government position in Lagos, Porth Harcourt, Enugu, Onitsha, Warri, Benin City, Ibadan, Abeokuta or any other southern state immediately resign that position. That will be abominable and that is the simple reason that there has never been any protest insisting that southerner must be appointed to head agencies located in southern cities.
It seems these protesters, many of whom weren't born when Professor Uwakwe entered university, erroneously thought the name NECO stands for "Northern Examination Council". Even where this was the case, it only goes to prove that some fellows saw their ignorance as a ready tool to pursue some ridiculous agenda that has no bearing with where the sane ones among us want the country to advance to.
The lot falls on this sane portion of the population to protect NECO from these ethnic fanatics as the new Executive Secretary cannot be left to his own resources to ward of distractions like this. The north already enjoys exceptionally generous concessions in education matters – catchment area, Educationally Less Disadvantaged States, subventions and other incentives. For an examination body to now be led by ethnic sentiments would deliver nothing short of disaster. If they insist on providing the chief executive officer of NECO today what will they ask for next? Ask that every kid of school leaving age be issued a NECO certificate without sitting for examinations?
The long and short of it? The ploy adopted in going after Professor Uwakwe