UNITED States' Republican presidential nominee Donald Trump will meet Mexican President Enrique Pena Nieto on Wednesday in a hastily arranged visit to Mexico hours before delivering a highly anticipated speech on how he will tackle illegal immigration.
True to Trump's flair for the dramatic, the visit will guarantee widespread news coverage for the former reality TV star. It also carries some risks for him, however, since most foreign visits at the presidential level are long-planned and carefully scripted.
Trump's campaign manager, Kellyanne Conway, speaking on NBC's "Today" show on Wednesday, portrayed the Republican candidate's visit as a "decisive presidential move." Asked if he would speak to his host in the same blunt terms he has used at home, Conway said Trump would be "very presidential."
"I think they'll have a productive conversation today … about illegal immigration but also trade policy and drugs," she told NBC.
Trump announced the trip on Twitter on Tuesday night and it was confirmed in another tweet by the Mexican government. "I have accepted the invitation of President Enrique Pena Nieto, of Mexico, and look very much forward to meeting him tomorrow," Trump said.
Advertisement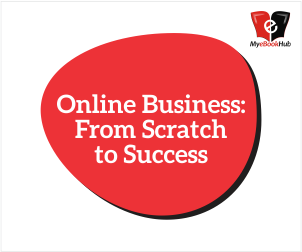 The private meeting, which Trump and his advisers began considering last week after Pena Nieto's invitation, will be Trump's first official interaction with a foreign leader since he began his presidential campaign more than a year ago.
Such trips can be tricky to navigate. Mitt Romney, the 2012 Republican nominee, suffered a number of gaffes during a trip to London, Israel and Poland four years ago.
Pena Nieto has dismissed Trump's demand that Mexico pay for a border wall that the New York businessman has pledged to build if elected on Nov. 8. "There is no way that Mexico could pay for a wall like that," he told CNN on July 10.
Pena Nieto, who has publicly voiced skepticism about Trump, has been enmeshed in a controversy over whether he plagiarized some of his 1991 undergraduate law thesis.
The talks will take place hours before Trump is to give a major speech on Wednesday night as he seeks to straddle a fine line between being tough on illegal immigration but giving moderate voters a reason to give his candidacy a fresh look.
While he has closed the gap in some areas, Trump still trails Democratic rival Hillary Clinton in most opinion polls nationally and in most battleground states with 10 weeks to go until the Nov. 8 election.
Clinton has also been invited to a meeting with Pena Nieto but it is not yet clear if she has accepted, although her spokeswoman took a dim view of Trump's trip.
"What ultimately matters is what Donald Trump says to voters in Arizona, not Mexico, and whether he remains committed to the splitting up of families and deportation of millions," spokeswoman Jennifer Palmieri said in a statement.