A new record in celebrity auctioning has been set by Nigerian music icon, King Sunny Ade, when his vintage Fender Telecaster guitar, produced in 1950, was on Sunday sold for a whopping N52.1million.
The transaction took place at the eponymous 'Sunny On Sunday' concert organized by the Temple Management Company at the new Temple Balmoral Convention Centre, Federal Palace Hotel, Victoria Island, Lagos.
It was a fiercely contested bidding process moderated by United Auction House's Dr. Jogun Onabanjo, Certified Auctioneer and Chairman of the The Certified Institute of Auctioneers, Lagos.
The bid for the guitar opened at N9million and it soon became one of the single most priced asset in the newly constructed hall as collectors' outbid each other. In the audience were some of the most prominent Nigerians today such as Aliko Dangote, CEO, Dangote Group, Femi Otedola, CEO, Forte Oil, Adewumni Ogunsanya, Chairman of DSTV Nigeria and Herbert Wigwe, CEO, Access Bank Nigeria among others.
In less than five minutes, the guitar auction had already crossed the N20million mark and by the end of the 15 minutes allotted time for the exercise, an anonymous collector snapped up the item for a whopping N52.1million.
Advertisement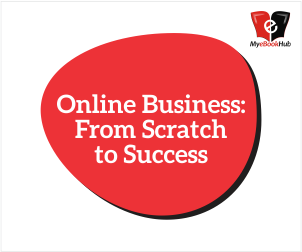 Produced in 1950, the fine strings of the Telecaster have been caressed by the fingers of the music legend on several stages across different continents. It received the artistic signature touch of celebrity Nigerian visual artist, Victor Ehikhamenor who etched his exquisite murals on the iconic piece of music.
Meanwhile, the Temple Management Company has clarified that its chairman, Mr Tunde Folawiyo did not participate in the bid contrary to widespread reports that he purchased it.
Speaking on his painting, an ecstatic Ehikhamenor said, "My number one goal is to put Nigerian art in the forefront of decision makers, industry leaders and as many Nigerian citizens as possible.
He added, "What has happened with KSA is a unique opportunity and I am glad Temple Management Company is of the same vision and mind set to keep repositioning the arts. The sale of this guitar was not just about KSA or Victor Ehikhamenor. This is about nation building which I daresay is universal, art is what makes great nations."
The guitar is the second that King Sunny Ade will be parting with after he recently donated another Fender Telecaster with shoes and a suit to the Hard Rock Cafe Music Memorabilia Collection at a ceremony in Lagos.