ALI Modu Sheriff, National Chairman of the Peoples Democratic Party (PDP) has congratulated Mr. Ademola Adeleke on his victory in the just concluded Osun West Senatorial District by-election held on Saturday.
Sheriff, in a statement on Sunday in Abuja issued by the acting spokesman of the party, Mr. Bernard Mikko, also congratulated the electorate in the senatorial district on the victory.
The Independent National Electoral Commission (INEC) on Sunday announced Adeleke of PDP as the winner of the bye-election held in 10 local government areas of the district.
The winner, who is the younger brother of the late Sen. Isiaka Adeleke, scored 97, 480 votes to defeat a former Senator. Mudashiru Hussein of the APC who had 66, 116 votes.
"We thank all the electorate for their loyalty, particularly our grassroots mobilisers who worked tirelessly to make this victory possible.
Advertisement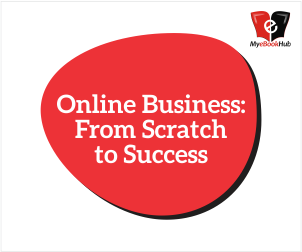 "The significance of this victory is obvious and the leadership of the party at all levels will consolidate and earn this trust and confidence reposed on the party," Sheriff said.
He also commended PDP, Osun Working Committee, party elders, youths and the traditional rulers for the warm reception given to him and his entourage during their house to house campaign.
The chairman promised that PDP would not fail the electorate, adding that it would sustain the late Adeleke's legacy.
"We give glory to God and dedicate this victory to the loving memory of the late Sen. Isiaka Adeleke whose legacy will be championed by his successor.
"I wish to assure all loyal PDP members, nationwide, that the era of blatant impunity is over and no form of indiscipline or distractions will be tolerated in the party."
The National Secretary of the Party, Prof. Adewale Oladipo, in a separate statement, described the outcome of the poll as a reflection of the wishes of the electorate.
Oladipo commended security agencies, INEC and other stakeholders, especially the electorate for their peaceful conduct during the polls.
He said that the peaceful conduct of the by-election had shown clearly that all hope was not lost in the nation's electoral system.
"We are very happy as a political party; the outcome of the election reflected the wishes of the Osun West Senatorial District electorate.
"The INEC personnel, the security forces and the general electorate, by their exemplary conduct, have made a great contribution to deepening our hard-earned democracy.
"The future of the country is very bright, if INEC will continue to handle future elections in the country as it did in the Osun bye election."
Oladipo also commended Sheriff-led National Working Committee for allowing the people to pick the candidate of their choice in person of Adeleke and ensure the party's victory, in spite all odds.
He said that with what happened in the bye-election, the days of impunity in whatever form were over in the running of the affairs of the party.