THE Ekiti State Peoples Democratic Party (PDP) on Thursday said the alleged moves to remove Governor Ayodele Fayose would lead to the total collapse of the administration of President Muhammadu Buhari, if the plans were carried out.
The party said it was reasonable and justifiable that the governor wrote the acting Chief Justice of Nigeria, Justice Walter Onnoghen, informing him of the alleged moves to co-opt a section of the judiciary into the devilish plot.
Speaking in Ado Ekiti on Thursday, the PDP State Chairman, Gboyega Oguntuase, cautioned that the alleged plot to remove the governor would create a crisis of monumental proportion that would be difficult for the Nigerian Army to curtail.
Oguntuase described Fayose as a man of the people and the opposition leader in the country, who commanded enormous followers across the six geopolitical zones of the country.
He stated, "Fayose is not just the Governor of Ekiti State, but the opposition voice in Nigeria. He speaks for all the oppressed Nigerians in the South-West, South-East, South-South, North-Central and even in the far North.
Advertisement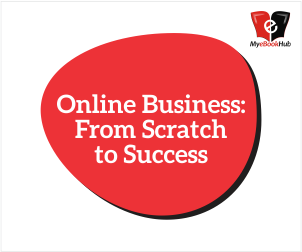 "Removing Governor Fayose from power is like removing the whole Ekiti, who voted for him in all the 16 local government areas of this state. Any war waged against our governor will be resisted by the people from all these zones.
"Governor Fayose has been the most consistent critic of President Buhari's government, particularly against the poorly-managed economy, leading to this recession. So, all Nigerians will rise against this evil plot.
"If you look at the results of the 2014 governorship poll, you would think it was a tsunami because he won in all the 16 local governments. If truly democracy still remains the government of the people, then any attempt to remove Governor Fayose will be tantamount to the usurpation of the people's power."
Recall that Fayose, in the letter to the CJN, accused former Governor Segun Oni and the Minister of Mines and Steel Development, Dr. Kayode Fayemi, of plotting to coerce the judiciary to use the Army panel report to reverse his election victory.
He prayed the CJN to resist the move by preserving democracy and the integrity of the judiciary.
Meanwhile, the state's chapter of the All Progressives Congress (APC), through the party's Publicity Secretary, Taiwo Olatunbosun, has scoffed at Fayose's allegation, describing it as the "ranting of a notorious blackmailer, electoral robber, political harlot and a pathological liar."
Olatunbosun said there was no meeting where Fayemi and Oni met to boast that the governor would be removed.