FORMER President Goodluck Jonathan has said something regarding the debate encompassing the result of the meeting he held as of late with governors of the Peoples' Democratic Party (PDP) on the determination of the gathering's waiting authority emergency, saying that he has not given any preconditions to the factional pioneers.
He had summoned the meeting last Tuesday where it was settled that the gathering ought to look for a political answer for the emergency which has seen Senator Ali Modu Sheriff driving one gathering as the national director and Senator Ahmed Makarfi managing the National Caretaker Committee of the gathering.
Reports had later risen that he had asked for both men to venture down from their positions to consider the direct of a national tradition by a nonpartisan body.
In any case, as indicated by an release issued by the Media Adviser to the previous president, Ikechukwu Eze in Abuja on Friday, Jonathan has given no such precondition as it noticed that such guess was the workmanship of the individuals who don't need that peace push to succeed.
He has hence asked party individuals to disregard bits of gossip and false data being passed off as the result of the proceeding with exchange, focusing on that the previous President would address people in general on the constructive result of the continuous discussions, at the proper time.
Advertisement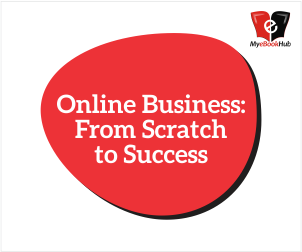 The statement posited that the claims were "clearly off-the-mark speculations, presenting often contradictory perspectives on the on-going consultations towards resolving the issues in the PDP."
It added: "We wish to urge the public and well-meaning PDP members to ignore such misleading conjectures as they are obviously the handiwork of those who do not wish the party well, and are therefore not happy with the current reconciliation efforts."
"The fact that the Chairman of the PDP Governors Forum and Ekiti State Governor, Mr. Ayo Fayose, promptly addressed journalists at the end of the meeting, to the effect that an agreement was reached on seeking a political solution in resolving the differences in the party, clearly showed that there was no ambiguity in messaging."
"It is obvious that those behind the misleading publications have failed to achieve their aim, as the former President has seamlessly continued with the consultations and reconciliatory meetings. It is instructive to note that since the meeting of last Tuesday with the Governors, ex-President Jonathan has also met with many other key leaders of the party, including the Chairman, Board of Trustee (BOT) Sen. Walid Jibrin, deputy Senate president, Senator Ike Ekweremadu, Senator Ali Modu Sheriff and Senator Ahmed Makarfi, in line with his resolve to carry all the organs of the party along."
"There is no doubt that the statesmanship evident in the former President's reconciliation efforts precludes his laying preconditions, as is deliberately being misrepresented by a section of the media," Eze said.
He added: "We hereby reiterate that the former President is determined to continue on this path of inclusive dialogue, by working with the Governors, the Board of Trustees (BOT), members of the National Assembly and other key stakeholders, until the internal dispute is finally resolved."
"Again, we urge the public and loyal party members to continue to support the peace process and not to listen to rumours, as ex-President Jonathan will address them on the positive outcome of the consultations, at the appropriate time."