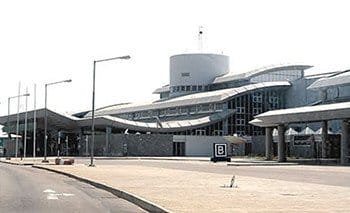 MEDVIEW Airline yesterday expanded its operations in Nigeria with the commencement of operations on the Lagos/Kano route.
The domestic carrier operated its inaugural flight from Lagos to Kano with impressive passengers' traffic.
The airline management attributed the importance of Kano as a centre of commerce and religion to its decision to provide air services between Lagos and the ancient city.
Under the arrangement, "the airline will operate two daily flights to Kano Mondays, Wednesdays and Fridays, and one flight on Sundays.The morning flight leaves Lagos at 6.50 and arrive 8.10 am while the return  journey will be routed through Kaduna International Airport.
"The afternoon flight at 12.30 PM from Lagos will be routed via Kaduna to give passengers transiting Kano the opportunity to connect their flights to foreign destinations such as Jeddah and Dubai. The two daily flights scheduled in such a way that one operate direct from Lagos to KANO, while the other is routed Kaduna."
Advertisement