A Nigerian woman, Chidera (full name withheld), 32, severely bite the Penis of her husband, Chuks, in Abuja, the Federal Capital Territory of Nigeria, over an assumption of unfaithfulness, an eye withness, (name withheld) said on Saturday.
The 32-year-old wife perpetrated the evil act late Friday when he husband came back home around 11:45pm drunk, the source added
"Chidera cut seriously bite the penis of Chuks Friday night, around 11:45, over the claim that the man has been cheating on her, even since their courtship days, about seven years ago.
"I and my husband were the only neighbour around, as others have gone for vigil. We suddenly heard a horrifying screaming of Chuks, hence we rushed in to know what was happening and also help out.
"Getting there, we saw blood gushing out of Chuks private part on the blood. Without bothering to know what happened, we rushed him to the nearest hospital, where the serious cut was sticched.
Advertisement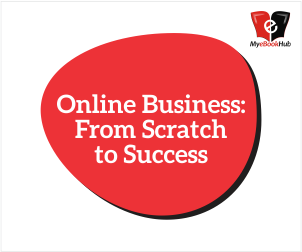 "We could not go back home that night because we went to the hospital with our chidren, and the doctor insisted one of us must stay with the man. My husband volunteered to stay, but I was so scred to go back home alone, so I slept in the car with my little kids.
"When we got back home the following day and ask the wife what happened, she said she was fraustrated by the level of infidelity of her husband, and she decided the bite the penis which he had been using recklessly around, more so, because he was drunk that night."
Chuks, in a brief chat with ReportersAtLarge on Saturday, said his wife was simply possessive, hence she suspect every of his moves, especially with women.
"I will say she has never believed mee, since our courtship days. And I have swon to her several times that I had nothing with those ladies; all my relationship with them are simply official and business. But she never believed. The result is what brought me to this hospital. Thank God I am still alive to make this report," Chuks said.
The woman claimed the man had been unfaithful since their courtship days, saying "he sleeps around with other women, putting undue pressure on me. This is quite unfair."
The eyewithness said Chuks pleaded with them not to take the incident legal, "telling us, they will settle it the family way."
Chuks told ReportersAtLarge that "it will be insane of me to take the matter up with her legally. We will settle it the family way, though I doubt it if I can sleep under the same roof with her, becasue I cannot trust her anymore. If she could do this to me, she can actially stab me.
The marriage according to Chuks is nine-year-old and blessed with a girl eight years ago, after which they have bee waiting upon the Lord to have another issue.