SALLY Uwechue-Mbanefo, is a 1986 Law graduate from University of Lagos with 30 years corporate professional experience, having spent 21 years in Banking, 3 years in Oil & Gas sectors, 2 years in Manufacturing, at Executive Director levels and 4 years in Public Service; (was appointed Director General of Nigeria's apex tourism agency, The Nigerian Tourism Development Corporation (NTDC) early 2013). As the NTDC boss, Sally pioneered and propelled the domestic Tourism for Nigeria.
She began her career in 1987, as a pioneer staff in the Treasury department of Abacus Merchant Bank Limited (one of the first indigenous banks in Nigeria) and subsequently in 1989 joined International Merchant Bank Limited (former First National Bank of Chicago and later merged into the current FCMB PLC) where she spent 15 years, variously, in Treasury Department, International Trade Department, Operations Department, Loan Recovery Department, Capital Markets Department, Shareholder/Investor Relations, Human Capital Management, General Administration. She was Chief Foreign Exchange Dealer of the Bank before her appointment as Company Secretary/Legal Adviser to the Board, the youngest at the time for a publicly quoted company in Nigeria.
Sally managed two Public Offers for the Bank that later became IMB Plc. She also actively led three restructuring exercises for the bank and propelled its conversion from Merchant banking to Commercial banking, whilst managing its relationships with the CBN, NSE, SEC and other regulatory authorities.
Having built strong contacts in Government Agencies, Regulatory Authorities and the Public Sector, she rose through the ranks to the position of Director of Business Development in 2002 in IMB Plc. and a non-Executive Director of IMB Morgan Plc., whilst still the Company Secretary/Legal Adviser. She was instrumental to resolving a major shareholder crisis in IMB in 2003.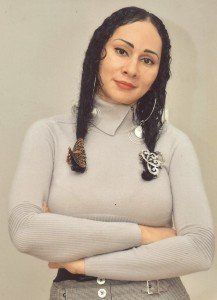 In 2004 Sally was headhunted by Lafarge Cement Wapco Nig Plc. (now Lafarge Africa) as Company Secretary and Head of Support Services, the most senior female executive in Africa at the time. She successfully led a change management exercise whilst also supervising the Communications, Government Affairs, Community Affairs, Legal, Board Secretariat and Administration Departments.
She managed Shareholder/Investor Relations, successfully resolved shareholders' versus Management discontent and calmed community agitations for Lafarge Cement Wapco Nigeria Plc whilst stabilising the operations at the manufacturing plants.
Sally subsequently managed a Public Offer for Lafarge Cement Wapco Nigeria Plc before being invited to Coca-Cola Nigeria and Equatorial Africa Division as the Public Affairs and Communication Director for ten countries in Africa.
At Coca Cola, she led the team for the FIFA World Cup trophy tour to Nigeria and worked closely with the Government to secure top level approvals for the Company's Tariffs and Excise Duties for Raw Material Imports and Product Launch Initiatives of the Company. Sally was also a Director of the American Business Council, a private sector consortium of American-owned companies that proffered solutions to public sector challenges faced by private sector operators. She also managed Coca Cola Nigeria's relationships with NAFDAC, SON (Standard Organization of Nigeria) and the Presidency.
In 2006, Sally was invited to Allied Energy Limited, an upstream oil & gas company, as Group Executive Director, Finance and Administration, a company in a Joint Venture with Nigeria Agip Exploration and Oando Plc. Her scope of work covered the restructuring of the Group of Companies, in which she streamlined operations, initiated business process re-engineering, and handled strategic planning for the Group. She was a Director in Arc Oil & Gas Ltd, Alliance Oil Producing Ltd, and Oceanic Consultants Ltd.
Sally also managed the Allied Energy Group's relationships with the DPR, NNPC, PPMC, Oando and Petroleum Ministers of Oil Producing West African countries. She was also the Chairman of the Agip/NAOC/Allied Financial Committee (FINCOM).
Sally arranged an IPO (Initial Public Offering) for Allied Energy in 2008.
In 2009 Sally began to run her own group of companies(TSM Microfinance Bank Limited & TSM Professional Services- a tax audit firm) whilst veering into Social Entrepreneurship through ''The Sally Mbanefo'' (TSM) Foundation which she set up in 2007 on HIV/AIDS Awareness, Youth Education and Empowerment, supporting over 20 schools to date.
In 2011, she was called on a national assignment to Keystone Bank Ltd as Executive Director, Commercial Banking South South, South East, and Mid-West to be part of a team to restructure the bank and bring it back to profitability. She later became Executive Director Commercial Banking, covering the North and South Bank until her appointment as the Director General of The Nigerian Tourism Development Corporation (NTDC) in 2013.
Sally is a member of The Society for Corporate Governance Nigeria, a member of The Institute of Directors (IoD), a member of The Chartered Institute of Bankers, Past Director, American Business Council, a member of the Nigerian Bar Association, member and fellow of the Academy for Entrepreneurial Studies- AES Excellence club.
Sally is passionate about Charity and Corporate Social Responsibility (CSR) and has received several awards for charity works done over the years, including Touching Lives Award from Christian Association of Nigeria (CAN), Award of Excellence by World Union of Catholic Women Organization for women empowerment and preservation of the dignity of womanhood, Senior Advocate of Youth Award to name a few, as well as many awards for tourism leadership. She received two commendation letters from NTDC Staff Union in 2015 and 2016 for her commitment to staff welfare.
Sally is a proud mother of three beautiful children, 24, 22 and 20 years of age respectively; she is a prolific Artist, Sculptor and Painter, who loves horses, reading, travelling, and working with the youth.
And upon completing of her full tenure Sally returned to the private sector, now working with an American company as its Director of Business Development and Brand Ambassador.