OYO State commissioner for Education, Science and Technology, Professor Joseph Adeniyi Olowofele, on Friday, said the statement credited to Barrister Femi Falana (SAN) on education polices of Oyo State saying it lack merits.
The human rights activist had on Thursday at a function in Ibadan described the six years of Governor Abiola Ajimobi-led administration as a total failure in the area of education in Oyo State.
Olowofela, while speaking at a joint press conference organized by the media team of the Governor and Ministry of Education at the Governor's office press centre said the state government has been at the forefront of educational improvement since it came into power.
On the issue of LAUTECH, Olowofela explained that a visiting panel had been constituted saying "an audit of the school is currently ongoing, and LAUTECH's issue will be finally and conclusively laid to rest, once completed."
Special Adviser to the governor on Media, Yomi Layinka, in his submission on the issue expressed disappointment at the comments of the revered legal luminary, explaining that, "one would expect that a man of his caliber would desist from making unfounded comments and coming to hasty conclusions."
Advertisement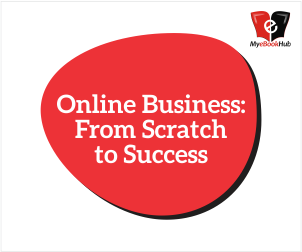 Layinka said further that the Governor never made of the statements credited to him by the legal luminary.
He listed improvement recorded in WAEC results, from 35th to 26th, and the NECO exams, in which the state now occupies an enviable 2nd position, after the government abolished the mass promotion scenario that hitherto held sway as some of result of the policies.
He said further that various performance metrics and data support the claim that the quality of education in Oyo State has improved in the last six years, and it would be malicious for anyone to suggest otherwise, and if they took their time to look through said metrics, it would be obvious from the jump.
Olowofela, who also addressed the issue of the Oyo State Home Grown Feeding Programme, tagged (AJUMOJE), explained that the program was a Federal Government Initiative, meant to give one nutritious meal to primary school 1, 2, 3 school pupils daily, adding that it has reduced the spate of hunger in primary schools across the country, enhance school enrollment and create a value chain of employment opportunities.
They however, assured that the governor will continue to do everything in his power to improve the quality of education in the state, "as he is of the opinion that quality education is the bedrock of whatever improvements anyone can plan or execute in any."
Other government officials at the press conference included: Permanent Secretary, Ministry of Education, Science and Technology, Mrs. Aderonke Makanjuola; Senior Special Assistant on Print and Broadcast, Mr. Wale Sadiq; Senior Special Assistant on Print Media, Mr. Akin Oyedele.