Full text of the welcome address by Senator (Pharm.) Matthew A. Urhoghide (FPSN), Chairman, Senate Committee ON culture and Tourism, delivered at the Public Hearing on a Bill for an Act on the Nigerian Tourism Development Authority (NTDA) Act Cap N137 LFN, 2004 (Repeal and Enactment) Bill, 2017 (AN.429) on Thursday, August 17, 2017 on Conference Hall 022, Senate Building (New Wing), National Assembly complex.
Distinguished ladies and gentlemen, once again it is my pleasure to welcome you to yet another Public Hearing this time on a Bill for an Act on the Nigerian Tourism Development Authori (NTDA) Act Cap N137 LFN, 2004 (Repeal and Enactment) Bill, 2017 (AN.429) in line with our preview are backed by legal framework that can stand the best of the present-day challenge.
Most of us here in this hall tosay may recall that about two months ago, we gatheres here at about this time for the public hearing on a Bill for and Act to provide for the establishment of National Institute for Hospitality and Tourism (NIHOTOUR). It is needless to mention that the Act which established some of these agencies under our purview made them as mere entertainment agencies. While others exist without any law to back their existence.
Therefore, we all have no choice but to come together and provide for those that do not have and amend those Act which do not allow such agencies to operate to meet with set objectives and to generate a revenue to so so not only to argument for their survival but to help boost the country's economy.
The role of tourism in enhancing inclusive ecpnomic growth and development of both advanced and emerging economies cannot be overemphasized. Tourism stimulates economic growth by generating income, employment, investments, exports and it serves as a catalyst for socio-economic development.
Advertisement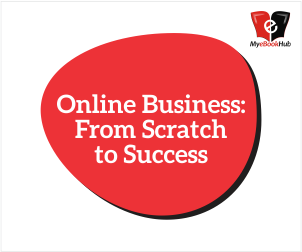 In fact, tourism has been included as a target in goals 8, 12 and 14 of the Sustainable Development Goal (SDGs). Despite the increasing and unpredictable shocks from terrorist attacks and political instability, health pandemics and natural disasters, Travel and tourism continued to show it's resilience in 2016 and accounted for about 30% of total global service exports.
Investment in tourism is particularly important for Nigeria due to dwindling government revenue and economic contraction as a result of the drastic fall in crude oil prices, and with the vision to be rated among the top 20 economies of the world tosay by 2020. Hence, tourism industry press t's an alternative source of revenue for the government and job opportunities for the youthful population.
Nigeria is blessed with different tourist's attractions, such as Yankari Games Reserve, Obudu Ranch Resort, Mambilla Plateau, Zuma Rock, ancient Benin Great all, National Museum and slave House, at. Howbeit, it is unfortunate that the contribution of tourism to the Nigeria's GDP is quite appalling. For example, in 2016 the total cpnteibutionnof travel and tourism to GDP was N1,861.4 billion  (1.7% of GDP), while travels dntourism generated 649,500 jobs directly in 2016 (1.6% of total employment). Whereas in countries like Gambia and South Africa, tourism contributed about 46.5% to Gambia's export in 2016, Nigeria's visitors' export accounted for about 1.9% of export in 2016.
The Nigerian Tourism Development Corporation (NTDC) was established through an Act in 1992 to promote tourism in Nigeria and encourage the provision and improvement of tourism amenities and facilities in Nigeria, including the development of hotels and ancillary facilities.
The Act since its enactment has not gone through any form.of.review or amendment, despite having passed through several years of socio-political and economic changes. The Act like most laws made under the military regime is characterised with so many inadequatecies and shortcomings.
The Gambia Tourism Authority was established by an Act of the National Assembly in July 2001 to promote, develop, regulate and overseas the tourism sector in the Gambia.
The National Department of Tourism (NTD) of South Africa is under the Ministry of Tourism and is headed by a Director-General. The agency is responsible for promoting and developing tourism, both from other countries to South Africa, and within South Africa.
Faced with declining birthrate and aging population, Japan enacted the Tourism Nation promotion Basis Act in January 2007 with a view to positioning tourism as one of the pillars of Japanese policy in the 21st Century. Japan Tourism Agency (JTA) was subsequently established in October 1st, 2008 as an agency of the Ministry of Land, Infrastructure, Transport and Tourism.
From the countries mentioned above;
1. The cross countries analysis revealed that the Gambia, South Africa and Japan have tourism development policy, strategy and plan which guide the operations of their toueism bodies. In fact, Gambia is the second country in the world to develop a responsible Tourism Policy.
2. Nigeria can take a clue from the Gambia, South Africa and Japan by adopting and demonstrating the 2002 Cape Town Declaration on Responsible Tourism. This will enhance.best practices if responsible Tourism principles and help to promote the tourism opportunities abundant in the country.
3. Nigeria can also take a clue from Japan by setting fundamental targets to be realises by the Tourism body in the short-term and long-term. These targets should be quantified as was done in Japan.
4. The only law existing in Nigeria prior to this bill is the Nigerian Tourism Development Corporation Act of 1992, which seeks to repeal and enact. In addition, the subject matter of the Bill is under legislative purview of the National Assembly. Hence, the Bill does not.violate any existing law in Nigeria.
Like I always say, on our part as members of this Senate Committee on Culture and Tourism, we will work diligently and transparently to justify the confidence and trust repose in us.
Your Excellency, distinguished ladies and gentlemen, I want to thank you all for your presence, attention and patience. We really appreciate and cherish the encouragement and solidarity you have extended to us.
On behalf of the entire members of this Committee, i want to express our deed appreciation to the Senate President, His Excellency, Distinguished Senator (Dr.) Abubakar Bulls Saraki (CON) and the entire leadership of the Senate for your esteemed support and presence.
It is now My honour and privilege to invite His Excellency, the President of the Senate of the Federal Republic of Nigeria, Distinguished Senator (Dr.) Abubakar Bulls Saraki (CON) to declare the Public Hearing open.