THE Central Bank of Nigeria (CBN) has assured the stability of foreign exchange rates which is impacting on the price of goods and services in the country.
This is even as he urged youths to embrace entrepreneurship as various funding initiatives have been put in place by it, to support youths in this regard.
The Governor of Central Bank of Nigeria (CBN), Dr Godwin Emefiele stated this at the 3rd All Civil Society National Economic Summit organised by the Coalition of Civil Society Groups yesterday in Abuja.
Emefiele explained that inflation must be properly checked to avoid the influx of cash flow in wrong directions in the country.
The CBN governor who was represented by his Special Adviser on Finance and Monitoring Mr Emmanuel Ukeje, said; "Inflation must be properly controlled, CBN has the capacity to control that, we want to ensure we have price stability and exchange rate stability."
Advertisement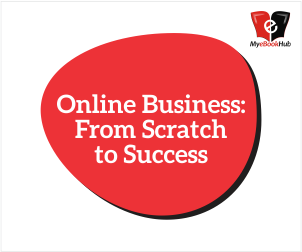 Earlier, the CBN Director of Development Finances, Dr Mudashiru Olaitan, stressed the need for young entrepreneurs to key into the apex bank's loan opportunities.
He asserted that these loans can be accessed using their jewelries and other moveable assets as collateral, under the National Collateral Registry policy of the Bank.
"The CBN has introduced a number of initiatives aimed at encouraging the youths to engage in entrepreneurial activities that will create employment and boost economic growth.
"Young entrepreneurs can now borrow up to N3m with their academic certificates as collateral. There is also a policy, the National Collateral Registry, which enables young entrepreneurs who may not have immovable properties, to use their moveable properties, like jewelleries, golds and other things to access micro loans from banks" he said.
Olaitan who said the policy was targeted at empowering the teeming youths who consist about 60 percent of the total population in Nigeria, added that more initiatives would be rolled out to encourage youth entrepreneurship and economic growth.
Earlier, the President of the Coalition of Civil Society Groups (COSG), Mr Bassey Etuk Williams said the monetary policies introduced by CBN has been able to keep the inflationary expectation and actual inflation stable which was equal to each other.
He said that the policies has neutralized the rise in prices and has make inflation less important to encourage investors.
"The technical knowledge to improve the standard of living is available but the institutions to support this is lacking in most cases but in our own case, we  have Bank of industry among others that provides credit facilities with the view of supporting entrepreneurs to grow and invest in business and human capital.
"This combination of capital, policies and institutions keeps the economy running and must be sustained,'' Etuk said.
He however called on Nigerians to step up what the CBN and Bank of Industry was doing to ensure that the country have steady and sustainable economic growth.