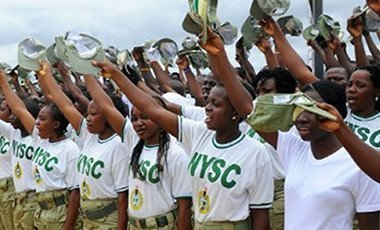 A female Corps member at the NYSC camp in Yikpata, Edu local government area of Kwara state, Miss Hilda Eva Amadi has been reported dead following a severe injury she sustained during a "Man o War" drilling exercise in the ongoing orientation camp.
Vanguard reported that the entire camp was thrown into mourning over the news of her sudden death, as Corps members were seen discussing the sad development in groups on Thursday when Vanguard visited.
The deceased, who studied Oil and Gas at University of Port Harcourt, was said to be hale and hearty before she was mobilised for her one year service in the state.
It was also gathered that, the tragedy occurred when the deceased reportedly fell from the string violently, while participating in the drilling exercise being conducted by the officials of the Man o War in the orientation camp.